deCode Academy of Programming and Robotics returns in January with its third edition to teach kids coding and robotics.
Taking place in Óbidos at both the Escola Josefa de Óbidos and the Parque Tecnológico de Óbidos, the course is aimed at students aged six to 18 with an interest in building games, interactive animations, and other multimedia applications.
Children will have access to tools that will help them understand computer programming languages, software creation, and robotics with an emphasis on the math, physical chemistry, electronics, and mechanics that go into the coding processes.
Why teach coding to kids?
"Everyone should learn how to program a computer, because it teaches you how to think." Steve Jobs said these words over 20 years ago, and his advice is still relevant today.
According to the event organizers in Portugal, "Learning different programming languages ​​is just as important as speaking English."
By 2020, the European Commission estimates that there will be 15,000 jobs in Portugal's IT sector, and more than 900,000 in the whole of the European Union.
Teaching kids to code at such a young age not only hardwires their brains to think analytically, it is also helping them prepare for a technology-driven future where they will have all the knowledge and skillsets to thrive beyond the age of digital disruption and transformtion that is taking place all around the world.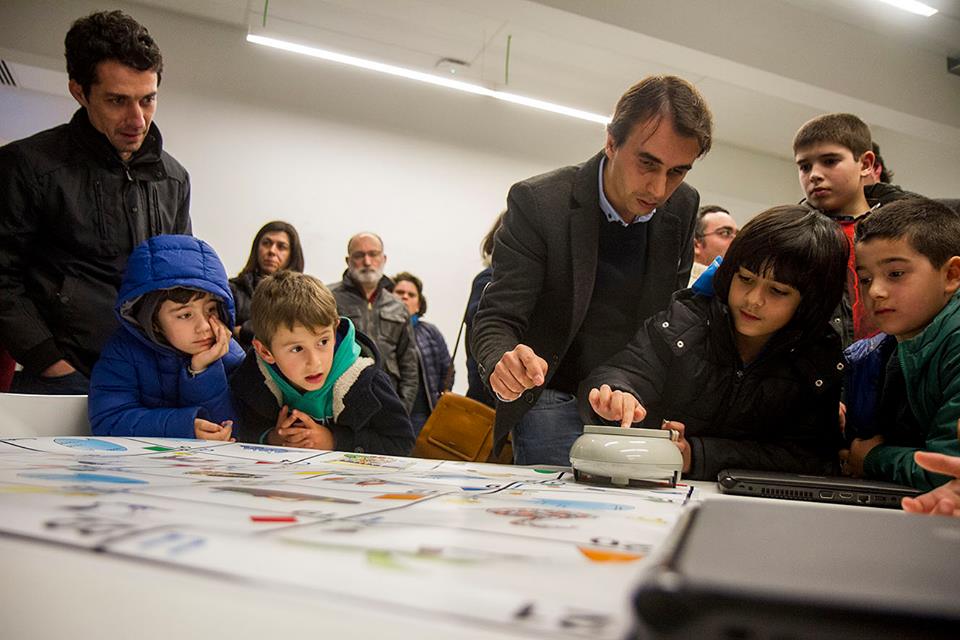 Starting in 2014 and running through 2020, the European Union has allocated 21.46 billion Euros in total Cohesion Policy funding with 321.5 million Euros going to its Youth Employment Initiative.
If that wasn't incentive enough to get Portuguese children learning code, in September of 2015, it was announced that 420 million Euros would be used "to increase lending to innovative small and medium-sized enterprises (SMEs) as well as small mid-caps in the country."
This means that children who learn to code now will be ahead of the rest when entering the startup world, which in Portugal has received a significant boost from the EU.
On the importance of children learning code author Melanie Pinola writes on Lifehacker, "Programming is a highly useful skill for him or her to learn. It teaches vital problem-solving, creativity, and communication skills."
The Óbidos Technology Park has been working with schools to bring them closer to the business community, and the organization took the pioneering role in teaching programming for children through the deCode Academy project.