ScaleUp Porto unveils a new platform that maps information about startups, scaleups, large companies, investors, incubators, and accelerators in the region that will be kept updated in one single place.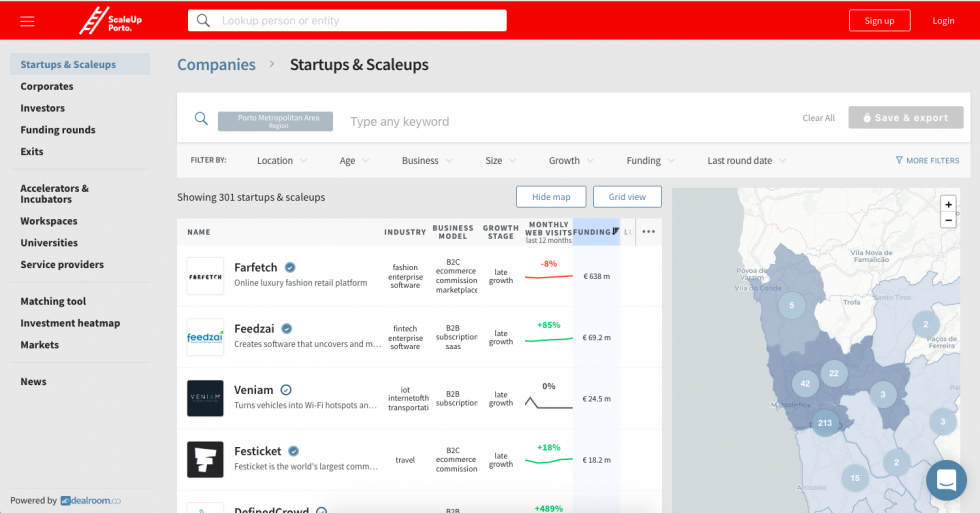 With the new tool released by ScaleUp Porto last week, users can apply filters and use data visualisation and trend analysis tools. Data is continuously maintained by Dealroom, but entrepreneurs can also sign up, claim their company and update their profile.
Read More: ScaleUp Porto selects 8 projects to receive €70K in funding in 2nd open call
In addition to information about startups, scaleups, companies, investors incubators and accelerators, the tool also allows you to search with filters and see trends.
In this initial phase more than 300 startups and scaleups have already been mapped out, 12 investors, 14 incubators and accelerators and 23 workspaces, according to ECO.
The platform — launched in partnership with Dealroom that will allow for constant updates — was launched at a time when Porto achieved the third largest growth in Europe in terms of ecosystem, according to a report by Atomico, one of the largest investment firms in the continent.
Read More: Porto is Europe's 3rd fastest growing tech hub: report
The report, The State of European Tech 2018, published by Atomico in partnership with Slush and Orrick, shows that total investment in European tech companies has reached $23 billion, up from $5 billion in 2013.
The report also reveals that the Portuguese technological landscape is not confined to Lisbon; Meetup data shows that Porto is the third fastest growing hub in Europe in terms of active members.
ScaleUp Porto was an initiative launched by the Câmara do Porto in 2015, in partnership with several institutes, which aims to support the growth of local technological startups with the potential to scale internationally and intends to position Porto as a space open to creativity, innovation and entrepreneurship.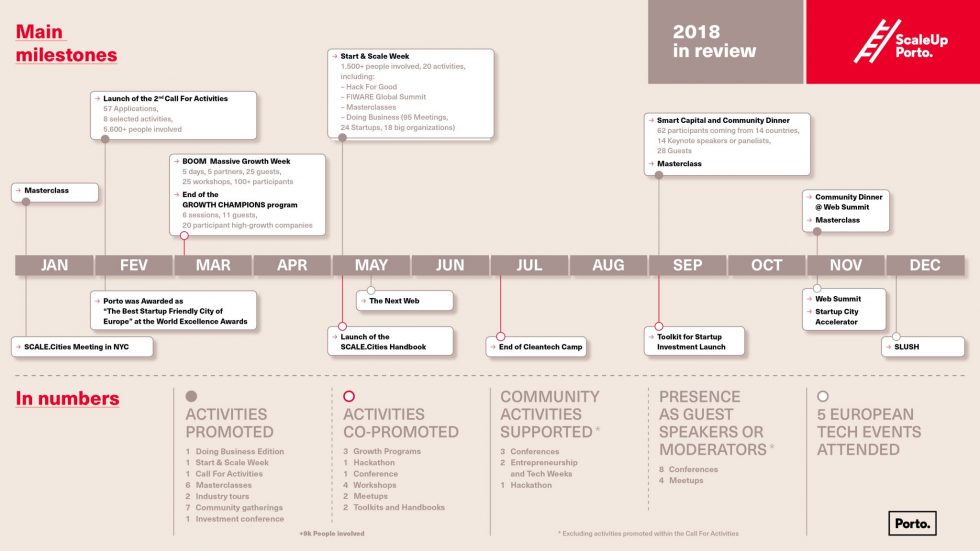 ScaleUp Porto aims to become a catalyst for the creation of an ecosystem of innovation and a network of individuals and organizations that share the vision of a scaleup program.
A word from our Sponsor: Looking for Content Marketing support? Click here.