Originally published on 150Sec
Social entrepreneurship as a concept is fairly new to Lisbon, Portugal's capital city.
Lisbon was catapulted into the middle of Europe's entrepreneurship ecosystem during the difficult fallout from the 2008 economic crisis. Soaring unemployment rates spurred the Portuguese into creating their own jobs. And other entrepreneurs simply didn't want to depend on a fragile job market, determined by an equally fragile economy. The arrival of Web Summit conference to the city in 2016 was another catalyst for the growth of the entrepreneurial ecosystem.

However, social impact did not seem to be on most entrepreneurs' radars, most of whom were innovating in technology-related fields at the time.

According to Inês Sequeira, the director of Lisbon-based hub for social entrepreneurship Casa do Impacto, people have only begun to really talk about social entrepreneurship in Portugal within the last year. This debate is driven by the global situation, more than Portugal's, explained Sequeira.

This wave of change has begun to motivate the city's entrepreneurs. Francesco Rocca of Impact Hub Lisbon explained to 150sec that entrepreneurs are gradually discovering and capitalising on the wealth of opportunities, in a bid to make real social change.

What is the local government doing to help?

The Portuguese government is responding to this demand by providing funds to meet entrepreneurial needs.

The government is the first of its kind to set aside capital from the European Social Fund to support impact startups in its own country. In 2018, the state was allocated a budget of €150 million to invest in social entrepreneurship over a period of four years, Sequeira of Casa do Impacto told 150sec. One of the key ways it does so is by offering to pay for up to 70% of impact projects if they meet all key performance indicators, said Rocca from Impact Hub.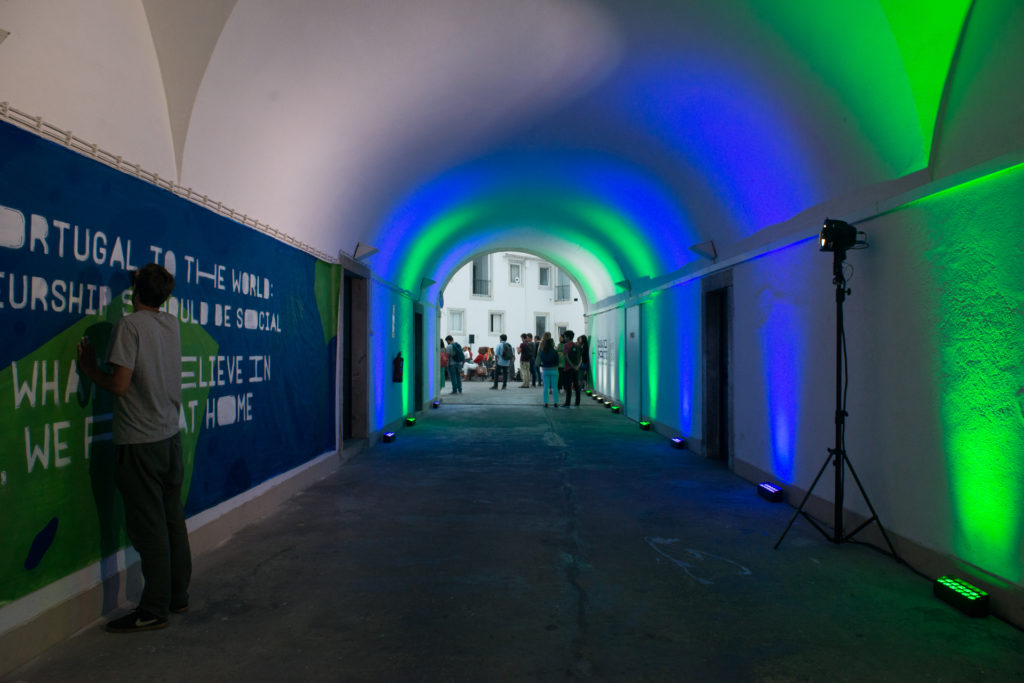 Although government funds such as Startup Lisboa and Startup Portugal focus the majority of their investment in technology-related fields, the state Social Innovation Fund was set up in 2014 to guarantee support for social enterprises.

Lisbon's participatory budget system allows citizens can have a say in how public funds are allocated. It has one area dedicated just to social and environmental causes, which is a huge positive for the city's impact entrepreneurs.
Where can social entrepreneurs turn for support?

Lisbon is home to two main hubs for social entrepreneurs: Impact Hub and Casa do Impacto.

Although Caso do Impacto just recently opened, it continues a Portuguese tradition of social impact that dates back centuries. The social impact hub is supported by the partially government-funded charity Santa Casa da Misericórdia, which is over 500 years old.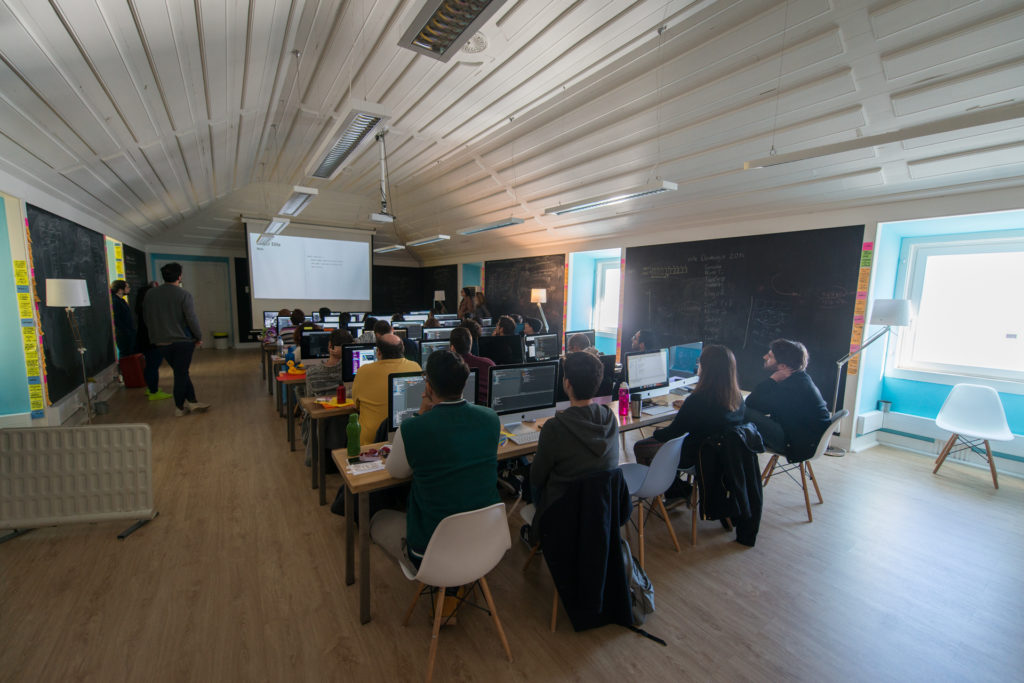 Casa do Impacto is a "one-stop-shop" for social entrepreneurs, director Inês Sequeira told 150sec. The hub supports impact startups from the very beginning of their entrepreneurial journey, offering incubation, mentorship programmes and investment.

The organization also works alongside the Portuguese government to offer a unique initiative known as 'social impact bonds,' whereby the government pays impact entrepreneurs for their consulting and proposals on tackling social issues.

There's also Impact Hub Lisbon which, despite opening slightly later than its other European counterparts in 2016, offers support for impact startups: from help with ideation all the way through to stabilization and scaling. Impact Hub also provides initiatives such as the PAES 9-month accelerator programme, also financially supported by the Santa Casa charity.

Impact Hub also supports for Lisbon's numerous non-Portuguese impact entrepreneurs. According to Rocca, approximately 50% of Impact Hub Lisbon's members are not Portuguese.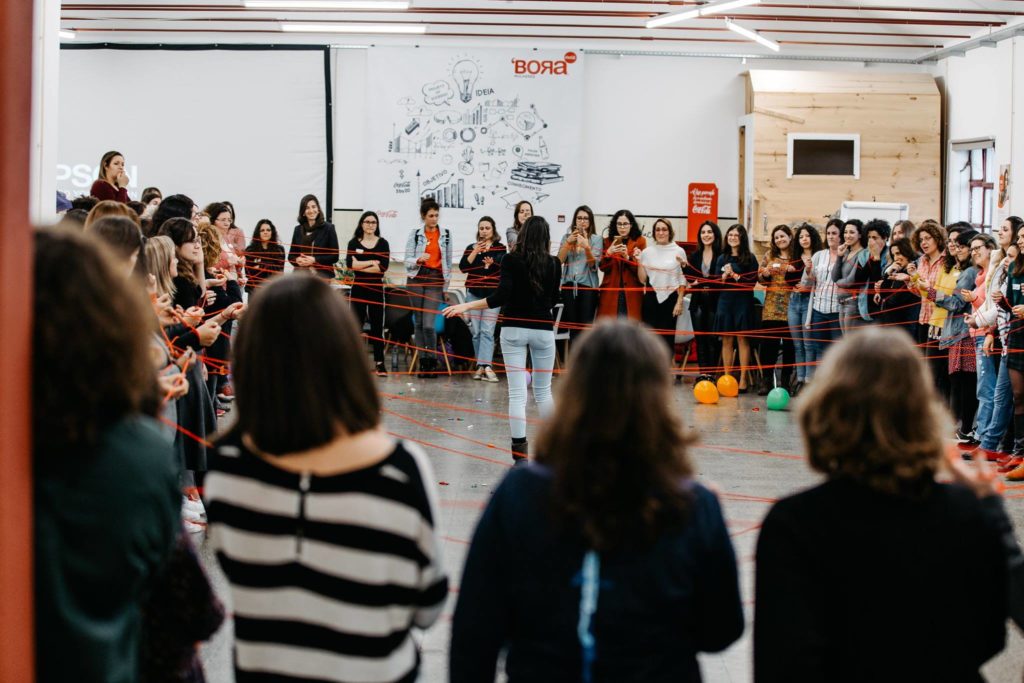 Alongside these two hubs, the non-profit Agency for Social Entrepreneurs (SEA) exists to ensure the development of a socially and environmentally sustainable economy. The co-operative works to turn the solution of social issues into innovative, income-generating activities.

Next year, another hub — Hub Criativo do Beato — for entrepreneurs, including those who focus on social impact — will also be opening in Lisbon, funded by Startup Lisboa. The 35,000 square metre riverside space, which will occupy one of the city's former army food factories, aims to become the biggest co-working space and startup hub in Europe.

Where is investment coming from?

Impact startups often struggle to attain VC investment. This is true for both domestic and international investors. For this reason, impact startups participate in competitions for funding, but the maximum prize fund is often limited to around €10,000.

The challenge then comes when building financially sound business models beyond this initial funding, meaning that startups struggle to survive after their first year of being in business. As a result, hubs like Impact Hub are aiming to focus their efforts on a push for incubation and acceleration instead.

In Lisbon, large conglomerates are also gradually emerging as important investors in social entrepreneurship. Impact Hub, for example, receives corporate sponsorship from Coca-Cola and the Lisbon Oceanarium.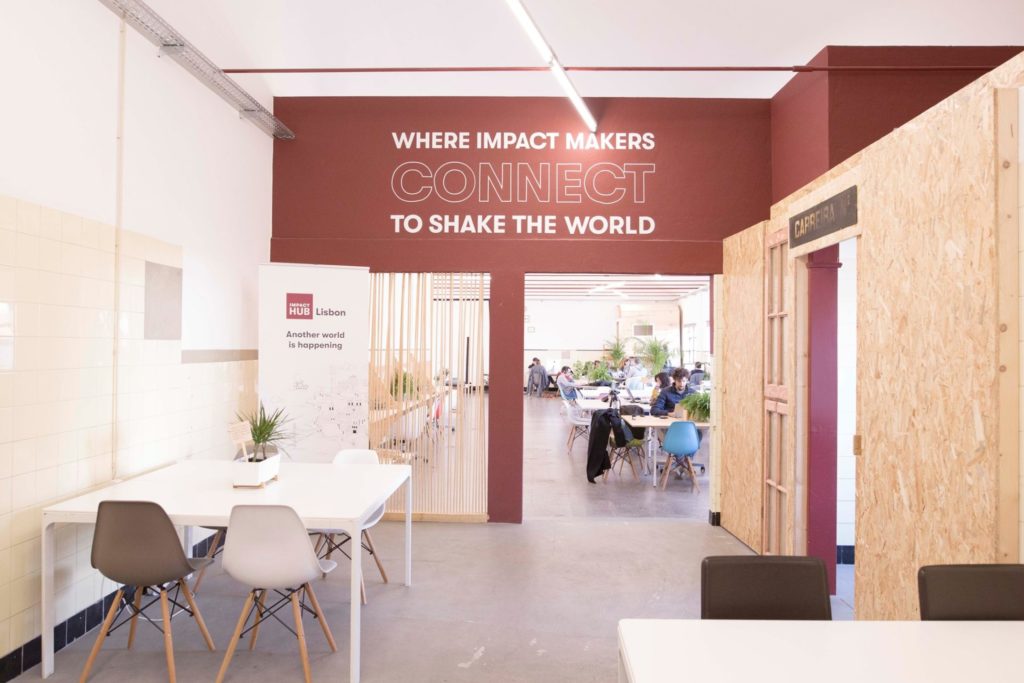 However, Rocca believes their role could expand beyond just investment. "We need to see [large corporates] as a vehicle to scale and move forward social enterprises," he told 150sec.

Likewise, as Sequeira from Casa do Impacto highlights, the number of large conglomerates with the financial ability to invest in impact ventures is less in Portugal than in countries such as The Netherlands.

How can university graduates become social entrepreneurs?

Several of Lisbon's higher education institutions – namely the Portuguese Catholic University, the Instituto Superior Técnico and the Nova School of Business and Economics — have faculties and courses dedicated to entrepreneurship. Within these, students can focus their modules on social impact.

However, Rocca has noted a general reluctance from students on these courses to launch their own impact businesses straight away upon graduating. Refraining from the associated risks, they often begin their careers working at corporate organisations first.

In an attempt to remedy this problem, Impact Hub is now in conversations with the Nova School of Business and Economics to see how the two institutions can work together.

Which of Lisbon's impact sectors are thriving?

Lisbon is still very much in a phase of transitioning social impact projects from NGOs and small charities to businesses ventures, Rocca says. Despite this, he sees market potential in industries such as sustainable fishing, the food and agriculture sector as well as addressing the problem of Portugal's ageing population.

Despite its relatively small size as a European capital city, Sequeira insists that the warmth of its people and sense of humanity are the reasons why social entrepreneurship as an industry makes so much sense in Lisbon. With this in mind, therefore, the city's impact ecosystem is definitely one to watch in the coming years.