With its innovative, multi-socket charging dock that allows you to charge up to 15 devices simultaneously including two USBs, Lisbon-based EEG Electronics will enter the US market in 2019.
Innovation Strikes in a Moment of Laziness
When EEG Electronics Co-Founder Tiago Venda Morgado decided he never wanted to lower himself from the desk or sofa to scramble to find available plugins to charge his laptop, he unwittingly began a trek that would reinvent the way electrical outlets were designed, Jornal Economico wrote today.
Venda's ideas were then put on a few PowerPoint slides, which would go on to capture the interest of Portugal Ventures and Energias de Portugal EDP in 2013.
"We just started the idea with a PowerPoint," said Venda to Jornal Economico.
"I talked to two childhood friends, an engineer and a designer, and we designed a business plan when we didn't even know what that was," he added.
The device, a customizable multi-socket platform, is now preparing to enter the US market.
EEG Electronics Coming to Amazon US
The CEO also revealed to Jornal Economico that the electric appliance is about to have a version 2.0 to fly to the US market as early as February next year.
EGG is in the process of prototyping and certification, and it will be sold on Amazon in the US. The Portuguese startup also plans on making new hires.
EGG Electronics was born in 2013, the first year in full force of the liberalized market of electricity in Portugal.
"In the beginning, EDP invested a small amount to develop the molds and bought three thousand units at cost price. It supported us with 3D prototyping, legalities, etc.," said the CEO.
The EEG PowerStation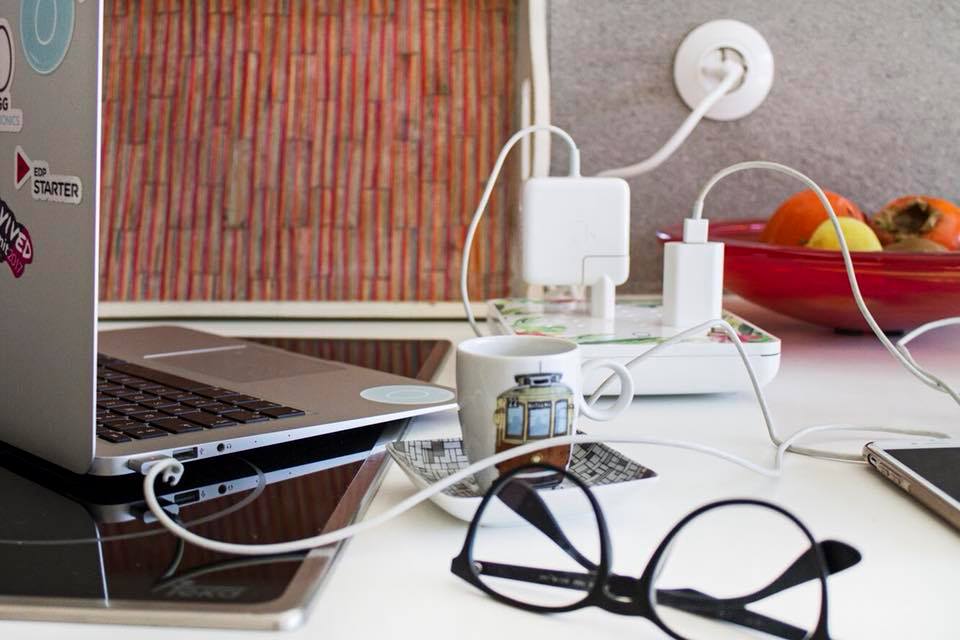 By merging low-tech and high-design together, the EGG PowerStation was born.
The EEG PowerStation is a charging dock that allows you to charge up to 15 devices simultaneously plus two USBs.
The EGG Electronics Team spent one year developing the final version of EGG PowerStation. The station is equipped with a 10A circuit breaker and it only allows the plug type C of low power devices like your smartphone, tablet and laptop.
With it's changeable and customizable covers it has a sleek design, and because of the flat surface, it can be placed anywhere, being available within reach of the hand.
The company aims at making the daily experience of charging electric devices and gadgets a lot more easy and natural.
"When we launched our startup we honestly had no idea that we would have the opportunity to meet so many people from all around the world," the founders wrote on the EEG Electronics website.
"Either fascinated about our product or willing to collaborate or invest in us, it is very exciting that every day we have the chance to meet someone new, share our stories and start working together."
The EEG PowerStation is available both for individual consumers and for companies, as a business solution for meeting rooms or as a corporate gift, for example.