Through the Start Jerusalem competition, the Israeli Embassy in Portugal and the Israeli Ministry of Foreign Affairs, in collaboration with the Jerusalem Development Authority, will send one Portuguese health startup on a paid trip to Israel.
Start Jerusalem is a global competition that brings together startups from 35 different countries to compete for the opportunity to take part in a five-day innovation experience in Jerusalem, one of the world's leading tech ecosystems, from November 11-17.
This year's edition is aimed at technology startups in the areas of health, biomedicine and life sciences: digital health, information technologies for healthcare and Medtech.
The cutoff date to submit is October 15, and Portuguese health startups may apply here.
One startup from Portugal will be selected for the trip. This year, Start Jerusalem will be giving prizes to 35 different startups from 35 different countries. Each winning startup will send one founder to represent his or her startup and partake in the startup experience.
Applications are open to CEOs or co-founders of startups who are in early stage, pre-seed or seed phases and who already have an established product and business model. Candidates must be between 24 and 35 years old.
During the trip, the winners will get through an immersive experience of inspiring talks, hands- on workshops and high-level networking with the country's leading entrepreneurs and investors. The winners will reflect the most promising startups from each country.
In recent years Jerusalem has been acknowledged as one of the fastest growing tech hubs by various media outlets and research centers. Foundations are pouring resources on its cultural renaissance, and the state has allocated more than a billion NIS to support its growth in the form of grants, tax benefits and scholarships.
Israel is known around the world as "The Startup Nation." Through its human capital, Israel generates more startup companies than other large, industrial nations around the world. In addition, Israel has attracted very much venture capital investment in the last years.
Further, the Hebrew University, which is ranked among the top 100 academic institutions and the Bezalel Academy of Art and Design, which is considered to be one of the leading design schools worldwide, are just part of a long list of outstanding academic institutions located in Jerusalem.
Portugal and Israel Strengthening Entrepreneurial Ties
Last week Portugal's State Secretary of Industry Ana Lehmann said that Israeli investors will invest in Portugal's startup ecosystem, after a round of meetings in Tel Aviv.
In an interview with Dinheiro Vivo on Sunday, Lehmann explained that there were "very important meetings with investors" and guaranteed that "they will invest in Portugal," but without giving any name because of the private nature of the meetings.
Read More: Israeli investors 'will invest in Portugal': Secretary of Industry
Lehmann traveled to Tel Aviv on the invitation from Israeli entrepreneur Yossi Vardi, who has helped create more than 80 technology-based companies.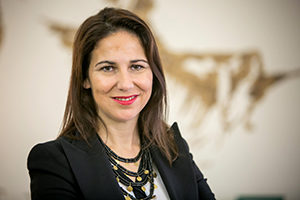 "We have developed an ambitious and very interesting set of meetings that we had prepared previously with some startups leaders and also those from the industry," Lehmann told Dinheiro Vivo.
"We have met with an investor who wants to go deep, bringing investors and startups from Israel to Portugal, and we have a lot to learn from them, above all with the capacity they have to launch projects with huge ambition and global market vision," said the Secretary of State for Industry.