SeatWish is launching publicly NEXT360, a multi-camera platform to monetize live streams in 360 / Virtual Reality, on 8th November during the Web Summit in Lisbon. NEXT360 complements SeatWish with a new ticket type (VR-TICKETS) beside existing physical and electronic tickets.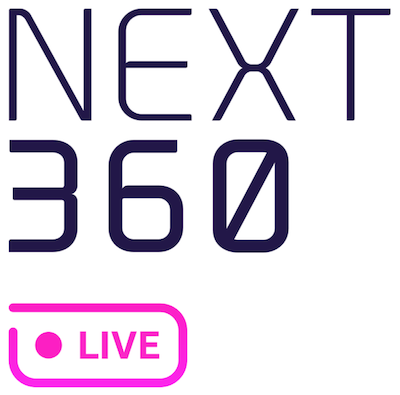 Already in "private beta" and accepting pre-registrations, NEXT360 fills a gap in the ticket market. Although SeatWish already is the place where fans find good deals on tickets, most events sell out quickly and many fans cannot see their artists. With the addition of this new type of tickets (VR-TICKET), SeatWish increases the income for event promoters and at a low price fans can buy streams in 360 that can also be seen using virtual reality glasses such as the Samsung Gear, Oculus Rift, HTC VIVE or a simple Google Cardboard. The virtual reality market is growing fast and it is expected to become the next platform worth $75b in 2020.
Operating as a standalone platform, using NEXT360 anyone can create and monetize high quality live streams using normal cameras or 360. It was designed to make the process of creation, promotion and management of an event simple and it is compatible with most cameras that enable live stream. With a web and mobile version, in 4 simple steps we can quickly create an event and sell live streams worldwide. All music and sport events are integrated into Seatwish, however it will be possible to buy streams on other topics such as seminars, workshops, brand promotion, etc. Every event creator will also have its own channel, customizable, where he can share photos, videos and news which facilitates the promotion process and consequently sales.
NEXT360 is still in "private beta" but already had produced events such as: Main stage of Paredes de Coura Festival (+130.000 people), Secondary Stage of the White Night in Braga (+ 300.000 people) and TECHDAYS, the largest Portuguese technology forum and has partnerships with key players in Silicon Valley such as IDEA-TO-IPO that has produced so far more than 5000 entrepreneurship events.
Seatwish, based in Braga with extended offices in Silicon Valley, is the Portuguese leader in the secondary market for music and sports events, where more than 100,000 registered users trade tickets daily. It was the winner of the Startup Braga acceleration program and DEMO DAY in 2015 and has investment from Caixa Capital (Portugal) and BAPI (Luxembourg).