There's a new wave of young farmers revolutionising the agriculture industry. Today, more than half of the Portuguese farmers are more than 65 years old and only 70% had basic education. The new generation is graduated, has new techniques and wants to develop new products. New farmers can be more dynamic, take advantage of new technologies and open new markets. Changes are already visible and exportations started to increase.
We can now do much more with less resources. In 1986, the active population in agriculture was 25%. Now we have 5%; yet agricultural production reached last year its biggest value ever: 6.84 billion euros.
New farmers have a more business oriented approach becoming real entrepreneurs. This new approach allowed other entrepreneurs to jump in and develop solutions to make their life easier. Let's meet 5 of them:
Wisecrop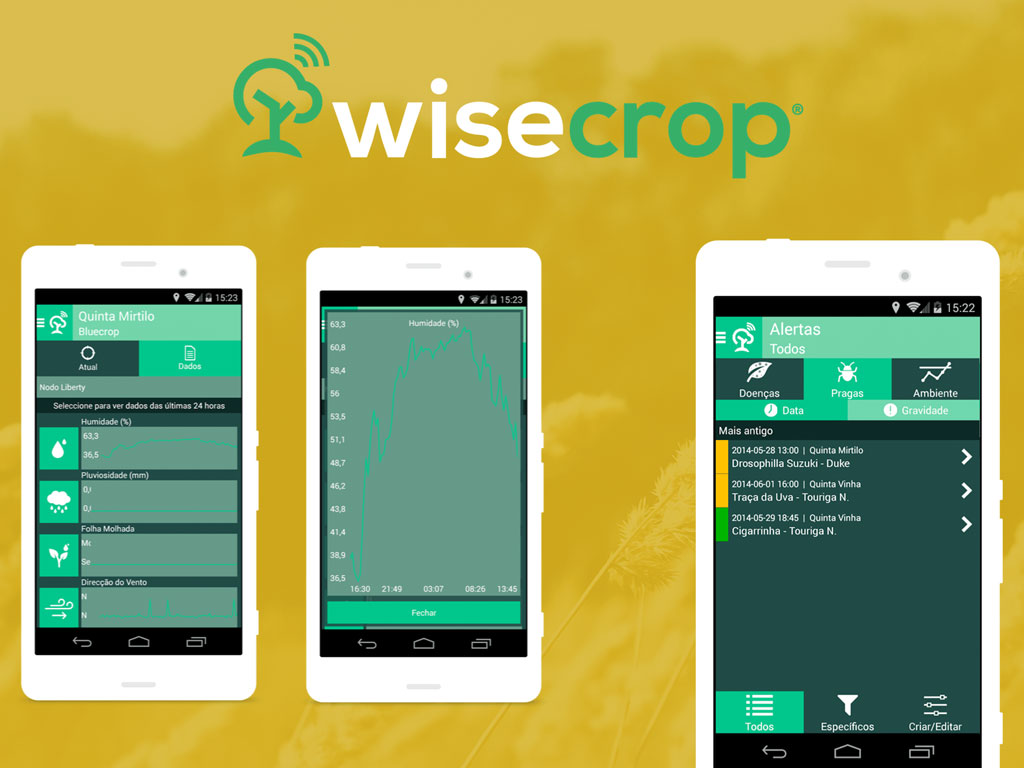 The founders of wisecrop developed a Platform  (web and mobile) that integrates a set of services to act as a centralised dashboard for a farmer. It includes a network of wireless measuring points where each point can acquire data from up to 5 different sensors. Their prediction models can detect diseases, pests, abnormal weather conditions, hydric stress and bad nutrition. It triggers alerts to allow preventive actions before the crop is harmed. It is also possible to remotely activate irrigation systems and other electronic devices.
Know more: www.wisecrop.com
Agroop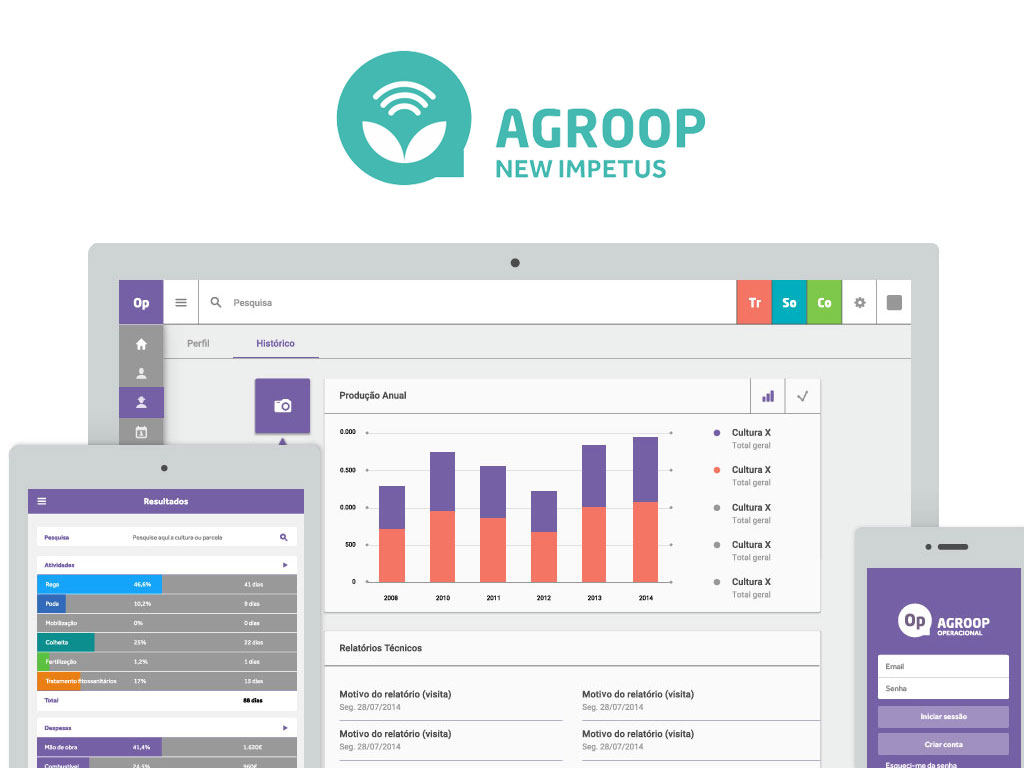 Agroop is building a smart system using machine learning techniques to support farmers in the decision-making process. It helps pinpoint several agronomic, technical and meteorological indicators and contribute heavily to cost reduction (saving essential resources, like water and energy) and to an increase in productivity (improving operational procedures). This solution includes two integrated products: Agroop Operational and Stoock. Agroop Operational is the management platform to calculate the cost of production. Stoock is an off-the-shelf multi sensor which replaces the traditional weather station and allows to monitor and optimize the water needs of crops, reducing water waste.
Know more: agroop.net
Flow Technology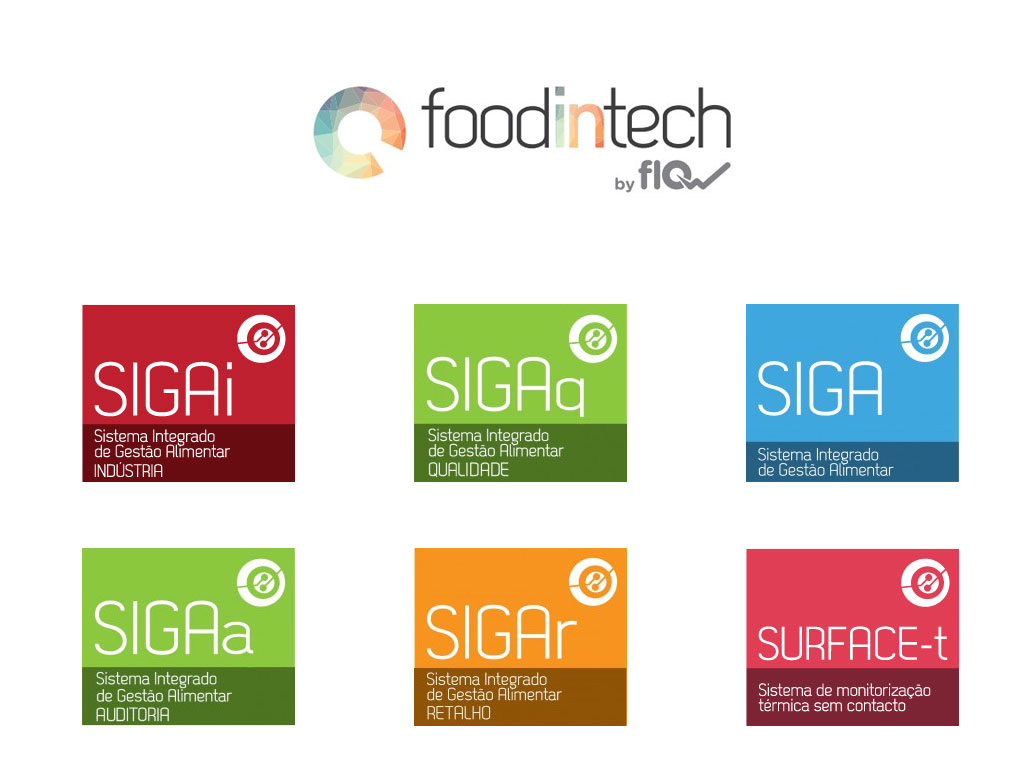 Flow Technology develops Specific Software and Hardware for the Food Industry. With their SIGA Technology Platform (a Food Management Integrated System) they provide a total and integrated control over the manufacturing processes: Production, Quality, Food Safety and Traceability.
Know more: flowtech.pt
Cool Farm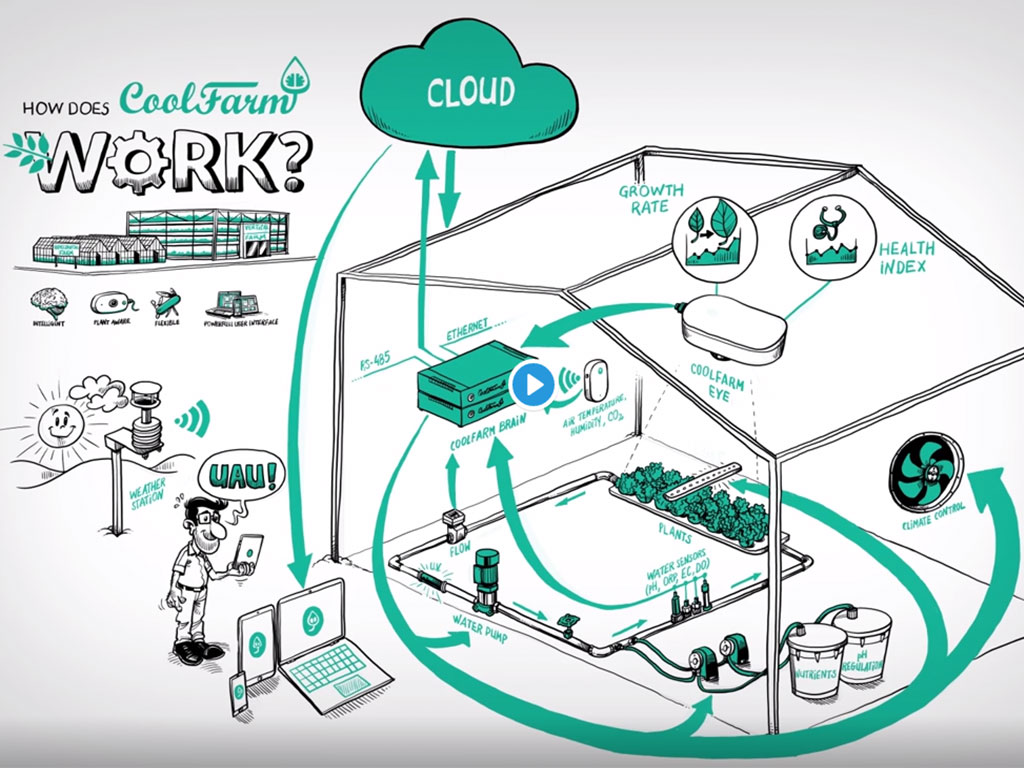 CoolFarm is a flexible control system, adapted to all sensors and actuators available in the market and suitable to all indoor typologies (horizontal/vertical greenhouses and warehouses). The growers can finally plug and play all the sensors to one system according to their needs and get all the essential data in an integrated and simple way. CoolFarm Brain combines the latest technology such as artificial intelligence and machine learning, aiming at growing crops in the most efficient way. All data is managed in the cloud and can be assessed online or offline, through mobile phones, tablets or laptops. CoolFarm Eye is the sensor that sees and feels the plants behaviors regarding all the actions that are being taken over the crops, allowing plant awareness.
Know more: cool-farm.com
Phosphorland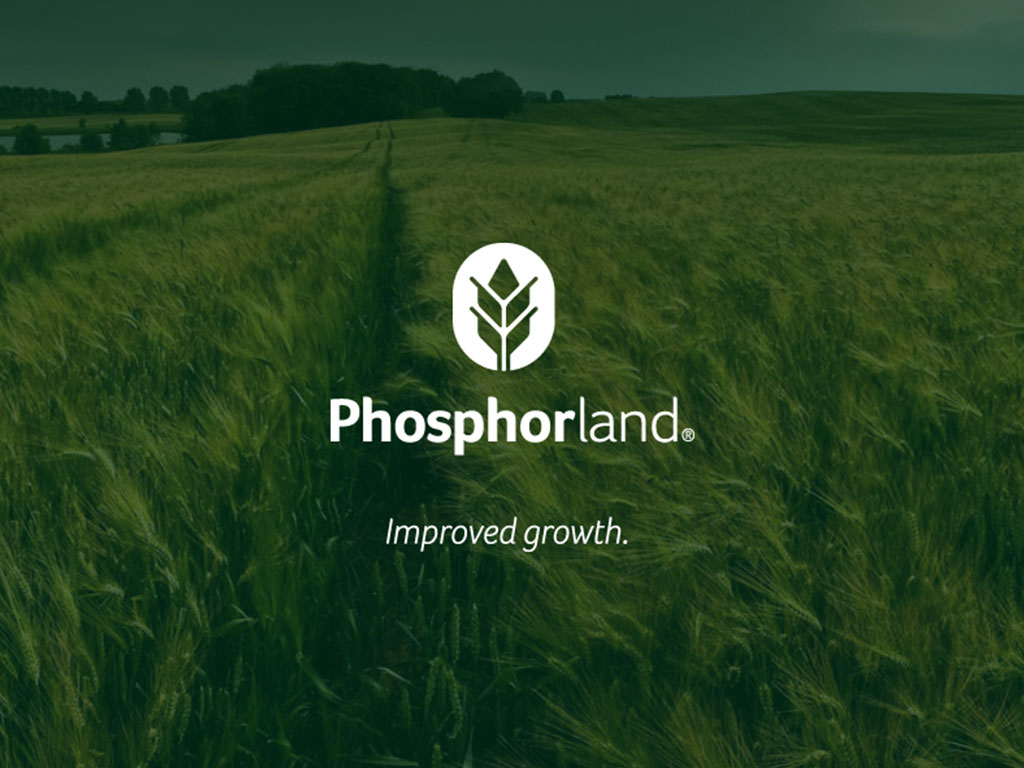 Phosphorland developed a cloud based farm management software called Phorland. It is aimed at all kinds of agricultural activities and promises to support the day-to-day tasks. We can expect features like complete records of all operations in each activity, full traceability, graphical indicators, phytosanitary treatments, detailed control of all production factors, field notebooks and much more.
Know more: www.phosphorland.pt
Did we miss some? Let us know in the comments.