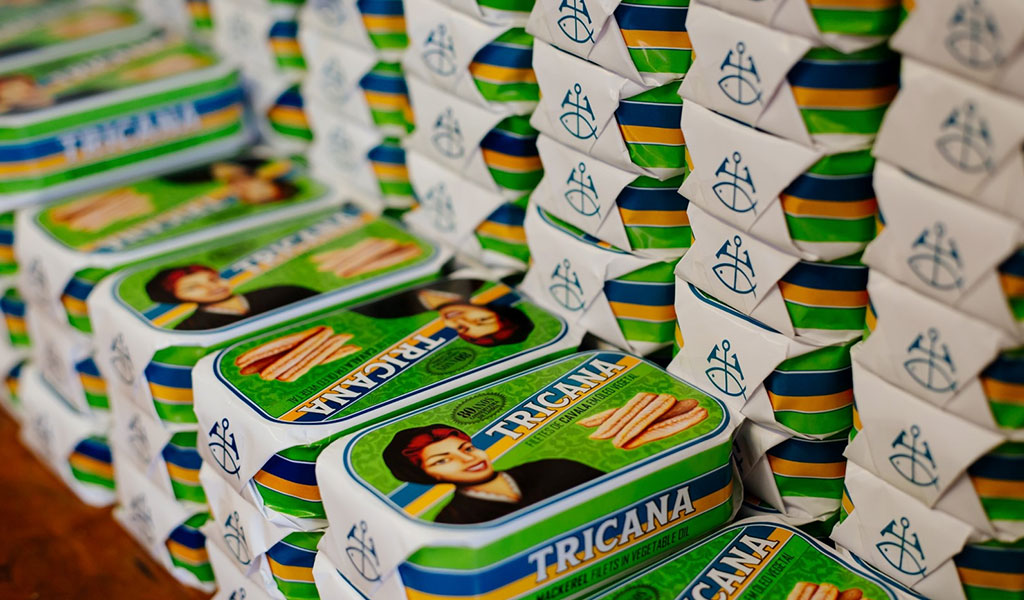 Date of foundation: 1930
There are a lot of canned fish factories from North to South, including the islands.
Conserveira de Lisboa was first known as Mercearia do Minho and was established in 1930. Since then, the core business was canned food. In 1942 Conserveira the Lisboa was consolidated as the official name. On the 60s/70s the company achieved success because this was a time when there was a lot of demand for canned food in Portugal. Gradually, the industry of canned food suffered a critical era due to the lack of adaptation of the factories, the end of the Ultramar war, the frozen food and also the hypermarkets.
Lots of changes have happened in time, with some ups and downs, but the 3 brands of the company –  Tricana, Prata do Mar and Minor – kept it going.
Canned fish is very fashionable now. When Anthony Bourdain was in Lisbon to shoot a No Reservations episode, in 2011, you could see him in a canned bar.
The numbers can tell you the story: the canned fish exportations increased 14,6% in 2011 and between 2010 and 2012 there was an increase of 39,8% in the value of sales, from €132.6M to €185.6M.