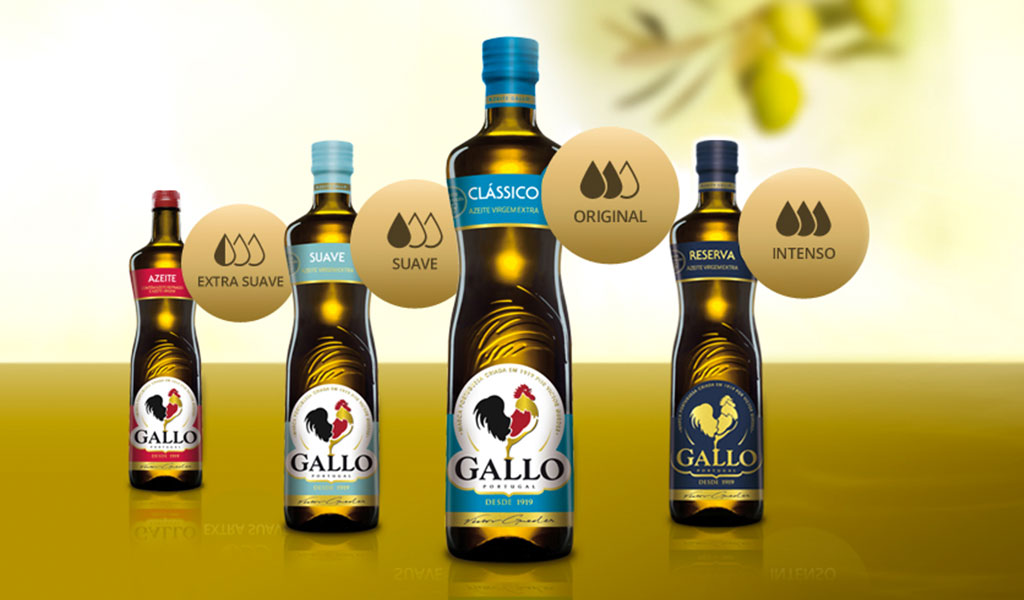 Date of foundation: 1919
Olive oil is a very traditional food and mandatory one on the Portuguese and Mediterranean diet.
Gallo is a synonym of the Portuguese soul and tradition and aims at taking the liquid gold, its benefits and flavor to every country in the world.
Along the time, Gallo has been in the forefront of the launching of a variety of products, from olive oil infused with aromatic herbs, to special vinegars or conserved olives.
The marketing team at Gallo has been busy on the job of communicating olive oil as a precious good. A new bottle was launched and a range of flavor intensities was distinguished: extra soft, soft, classic and reserve; one for each occasion.
Gallo Olive Oil is the 3rd largest olive oil brand in the world. It is sold in over 40 countries and is a market leader in Portugal, Brazil, Venezuela and Angola.
SEE ALSO: 10 Portuguese brands that tell a story of time endurance and innovation (Part 2)