Portuguese Women in Tech (PWIT) is launching a new and inspiring guide to the technological ecosystem for young women at Web Summit on November 7.
Following the success of the 2017 booklet, produced with the support of the City Council of Porto and ScaleUp Porto, the Portuguese Women in Tech community is launching a new edition of its tech guide for young women, with the support of Energias de Portugal (EDP).
The launch of the women's guide to tech will coincide with The Portuguese Women in Tech Book Club – Web Summit edition, which will be an informal book club where guests will be invited to share their top three books and talk about why they selected those books, what moved them and how it impacted their life or career.
The event, which will take place in NOW_Beat, will be attended by the Secretary of State for Citizenship and Equality, Rosa Monteiro, Cristina Fonseca, Inês Santos Silva, Emily Sutton, and others to be confirmed.
In the same event PWIT and EDP will launch the PWIT Booklet 2018 that will be available for everybody to read and be inspired!
For Liliana Castro, founder of the Portuguese Women in Tech community, this project is "extremely relevant in attracting young women to the technological areas as it provides a set of inspiring stories for example women."
The 2018 edition of the guide will be distributed to schools from North to South of the country with the help of EDP.
"It is fundamental to integrate a network of constant interaction with women of all ages, which can help us to meet our challenges in a changing sector," said Paula Carneiro, HR director of the EDP group, in a statement.
Last weekend, the Portugese Women in Tech Awards took place where eight women and one startup were awarded in nine categories:
Founder / Co-Founder – Award by Prozis
Developer – Award by XING
Data & Analytics Expert – Award by BLIP
Product Manager – Award by UTRUST
Lead Designer
HR & Talent Acquisition Pro
Marketing & Sales Expert
Community Leader – Award by Hostelworld
Best Startup in Portugal started by a Woman – Award by NATIXIS
The awards ceremony took place in Porto on Saturday, October 27.
Read More: Portuguese Women in Tech Awards celebrate women in Portugal's startup ecosystem
Last April, Portuguese Women in Tech announced it was putting together a list of Portuguese Female Speakers in Tech to help conference organizers create more gender-balanced events. The aim was to have at least 40% of female speakers in all panels and conferences.
Anyone can help add to the Portuguese Female Speakers List via the online form here.
Read More: Portuguese Women in Tech wants your help in making Female Speakers List for events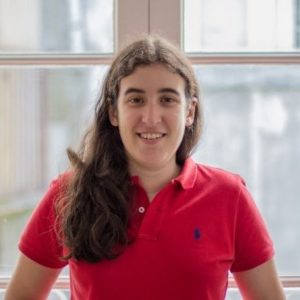 The Female Speakers List initiative is led by Liliana Castro, Founder and Manager FES Agency, along with the Co-Founder of Portugal Startups and Startup Pirates, Inês Santos Silva.
Silva is also a Special Adviser for the Cabinet of the Secretary of State of Industry in Porto.
With the support of FES Agency, Marzee Labs, and Porto i/o, the mission of Portuguese Women in Tech is to improve the tech industry with great startups while looking to show the outside world a more comprehensive picture of the Portuguese Women in tech that work to make things happen.
The Portuguese Women in Tech platform aims to present a portrait of Portuguese women who make a difference in the technology industry, arousing the attention of the most curious to what is done well in Portugal by the hands of women entrepreneurs.
The idea arose from the understanding of the need for mechanisms that show that we women are equally present and undeniably involved in the achievements that bear the names of big startups and companies across borders.