It's no secret anymore that Lisbon is one of Europe's up and coming places to be for entrepreneurs, startups and investors. As a communications professional working in the tech scene for over a decade, a few things struck me about Lisbon's budding tech scene.
Why is there such a fascination with Lisbon from the tech community?
First of all, Lisbon is incredibly attractive to anyone who wants to build a business – the city is fertile ground for risk taking and entrepreneurship. In recent years, a new development model has started to unfold, with a clear Lisbon demonstrating a competitive advantage based on knowledge and innovation. The cost of living is much cheaper that in most other capitals in Western Europe. Combined with that – Portugal's education system is exceptional –  making for a fantastic pool of local talent at competitive prices and fluent in English. From developers to UX experts, through to designers, the entire country is packed with an ambitious multilingual and highly qualified youth.
Secondly, in recent years, Portugal and Lisbon in particular have significantly simplified the process of building a business, incentivising people to launch their own enterprise. I experienced that firsthand when I opened my own PR consultancy for startups. It took me a couple of hours to open my activity. The same process would take days or weeks in other European countries. The Portuguese government's newly nominated Minister of Industry Joao Vasconcelos and his stellar team are also working hand in hand with Lisbon's startup community to make it even easier to setup, grow and scale a business out of Lisbon. Overall, Lisbon makes it easier to take risk here because the cost of risk taking, and of failing if one does, is much lower that in other cities.
Add to that  – the amazing lifestyle that a beach city offers, with 2000 hours of sun per year and 6 months of steady good weather. Lisbon is strategically positioned in Europe, located just over two hours from London and Paris by plane. Portugal was also recently evaluated as one of the safest countries in Europe. The lifestyle is healthier; the city is smaller so people walk more, the weather allows for consumption of local, fresh produce.
To be honest, why go to Warsaw or Berlin if you can enjoy the benefits of living in Southern Europe while building your business?
So what does Lisbon's tech scene actually look like?
Well, it's still in its infancy: With the exception of a few established businesses, from the 'first generation' of Lisbon startups – all winners in their field, such as Uniplaces, Unbabel, ChicByChoice, Codacy or Talkdesk, the companies coming out of Lisbon are mostly still in a very early stage.
The money is young too. Lisbon's Venture capital firms and business angels have been around for less than a decade and are funding companies at the early stages, writing smaller checks and taking higher risk to back national entrepreneurs. From Faber Venture and Portugal Ventures to Caixa Capital, most players have a hands on approach, a close ear to the ground and a fair advantage when it comes to spotting Lisbon's startups first, and catching them before anyone else does, or so I'm told. The Lisbon scene has nonetheless also attracted a number of foreign early stage investors. Amongst them London based Hoxton Ventures and Notion Capital, and whole contingent of Paris-based VCs can regularly be found at Lisbon's key yearly tech events such as the Lisbon Investment Summit, and GoYouth conference.
On top of that, the city is packed with accelerators and incubators that run incredibly high quality programs to help local entrepreneurs grow products from an idea to a first prototype. From Startup Lisboa, Fabrica de Startups and Beta-i, the city has a very high concentration of incubators per business which allows Lisbon to address the demand from most new startups. These incubators have managed to create impressive traction both nationally and internationally in only a few years and are attracting startups from across Europe and the globe. Programs are run 100% in English and the scene, hence, is very international.
The combination of incubators and local VC players have fostered a strong culture of co-working and knowledge sharing, with places like to Coworklisboa and Village Underground Lisboa popping up in town in the last couple of years. Lisbon offers its young startups exceptional mentorships. From tips on fundraising, to expansion, to legal advice, Lisbon's incubation and acceleration programs manage to line up some outstanding advisors, and mostly for free.
Lisbon is neither the new Berlin or a mini San Francisco, it's Lisbon!
People have been calling Lisbon the "new Berlin", or a "mini San Francisco". Lisbon offers the competitive advantages and attractivity that Berlin enjoyed 10 or 15 years ago, and as a result, it has been flooded with a steady stream of startups, either choosing the city as a starting base or deciding to relocate here to benefit from the fantastic entrepreneurial environment.
For those familiar with the Bay Area, Lisbon has an eerily similar vibe: from the hills, and tram downtown, to the bridge and estuary, and now the tech scene, anyone who knows San Francisco will be stunned by the similarities.
All things considered, Lisbon stands as a tech hub of its own. It's still early days, so it's hard to tell what expertise will come out of this hub and how it could be made to use by all. From consumer startups such as marketplaces, e-commerce platforms and mobile apps, to b2b businesses such as customer support technologies, analytics startups, hiring platforms and more, the city is bustling with creative ideas and we see all sorts of businesses incubating, graduating from various programs and launching from here. In the next 5 years we can expect to see this expertise and knowledge sharing consolidate into clusters and domain specific verticals. It's certainly fascinating to witness the growth firsthand and a great time to be living in Lisbon!
---
Author: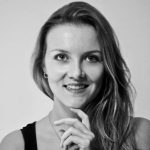 Clara Armand-Delille is Founder and Managing Director at ThirdEyeMedia, a strategic communications and media relations consultancy for technology companies and startups. With a decade experience in the sector and previous roles at Google, Accel Partners and iZettle, Clara has a track record of success in helping European startups build their brand across Europe, the US and Latin America, driving regional and global communications campaigns, market launches, funding announcements and more.
Recent and current clients of ThirdEyeMedia include TransferWise, GoCardless, Yieldify, ZipJet, TechTour, 360 Capital Partners, Otium Capital, FoodCheri, Samaipata Ventures, Tramonex, DLT Financial and Badoo. Twitter | LinkedIn