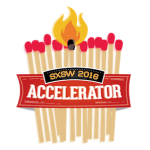 More than 470 companies entered their web-based products for the opportunity to be part of the eighth annual SXSW Accelerator® presented by 24-7 Intouch. The 48 Finalists will showcase their products in a pitch competition that will take place in Startup Village® on March 12 and 13.
Enterprise and Smart Data, Entertainment and Content Technologies, Health and Wearable Technologies, Innovative World Technologies, Virtual Reality Technologies and finally Payment and FinTech Technologies are the categories of the competition. The latter is the category where we can find Loqr (from Braga), the only Portuguese startup among the finalists.
How does it work? On March 12 the finalists will have to grab the attention of a live audience, a panel of judges and co-emcees in Round One with their ideas, innovations, products and/or services. Then, on March 13, the 48 companies will be narrowed down to the top 18 startups that will return to present to a new set of judges and co-emcees for Round Two. At the end of the day, these judges will select the winners for each category. The winners will go on to be honored at the SXSW Accelerator Awards, which occurs at the Hilton that same day.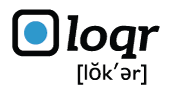 About Loqr: Mitigate risks of identity theft, credentials abuse and fraud with a simple, powerful, smartphone based, authentication solution. Loqr assures only you can access your accounts or approve your transactions, performing multimodal validations, compliant with organizations' highest security requirements!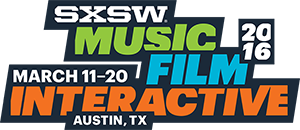 About SXSW: The South by Southwest® (SXSW®) Conferences & Festivals offer the unique convergence of original music, independent films, and emerging technologies. Fostering creative and professional growth alike, SXSW® is the premier destination for discovery.