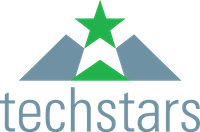 The new batch of Startups for the 2015 Techstars class in Boston was announced yesterday. For the first time we can see a Portuguese startup among the selected ones, to be invested and accelerated. We are talking about doDOC.

doDOC is a workflow optimization platform for information systems and professional documents. It employs artificial intelligence to automatically import and deconstruct older documents into the information pieces that constitute their contents. Through the tagging and labeling of this data, the architecture of doDOC allows the information to be searchable, reusable and easy to manage, all in one platform. New documents can be created through doDOC's platform, while older documents can be edited. Users can share content, collaborate and review in real-time, always being completely focused on the content. Information from thousands of documents can be merged with just one-click, generating management reports to follow the life-cycle of documents.
Several industries will be represented by the 12 selected companies: travel, mobile, edtech, enterprise software, SaaS, retail, 3-D printing and food distribution. Among them is for instance Netra, a startup that uses artificial intelligence to understand what is happening in video footage, that has already attracted funding from Dallas Mavericks owner and "Shark Tank" star Mark Cuban.
"They are all trying to solve big problems, but many of them are also joining our program with substantial existing momentum."
said Semyon Dukach, Managing Director of Techstars in Boston