Talking about games at Portugal Startups isn't something new. You probably remember the overview we did about Portuguese studios or the recent investment on Bica Studios. We no longer have doubts that this industry is growing strong. In the last two years, the amount of studios producing video games in Portugal has doubled.
Starting from today, we have a new game to help us entertain our days. Let me introduce you Colortrix, the first creation from Arcade Thumb.
Colortrix, displays an easy game mechanic that aims to keep gamers addicted for hours. The environment of the game takes you back to the golden era of pixel games and arcade machines that makes you feel nostalgic. The carefully crafted art, is clearly making a tribute to masterpieces like FEZ or the classic Tetris, taking you to that imaginary universe of bright colors.
Use tap and swipe to match your tiles to the tiles on the tower and make them go away. When you make the entire tower disappear it restarts. Just faster. This never-ending app has been for months in the making by Arcade Thumb and even more months being tested by a closed group, but today it got unleashed to the world! It's available for free on the Apple App Store for iPhone and iPod Touch (iOS 7 minimum requirement). An Android version will follow.
We made this game for our own enjoyment, hoping that others would find it fun as well. The detail in every piece of the game was even designed so that I, as a colorblind user, could play the game easily.
Gonçalo Henriques, co-founder of Arcade Thumb.
This is the kind of user experience concerns that a lot of games relying mostly on color, are addressing nowadays. We also looked for feedback from beta testers and this one caught our attention. Oliver Allen, at Pre Apps mentioned:
"This looks really cool – reminds me of both Tetris and Candy Crush. What a killer combo!"
About Arcade Thumb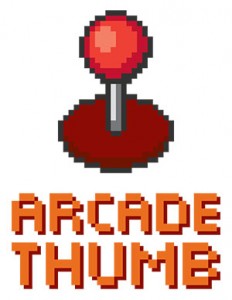 Created in Lisbon in 2014, Arcade Thumb is the brainchild of a lovely geek couple, Mariana and Gonçalo. They love to make simple, entertaining and addictive mobile games that make the world a funnier and brighter place. Gonçalo is an experienced iOS developer with more than 50 apps released. Last summer he went through Y Combinator as a iOS developer for Impraise.