Horasis, the global visions community dedicated to inspiring our future, has announced that United Nations Secretary-General António Guterres will provide the welcome address at its Horasis Extraordinary Meeting on October 1st. Individuals can register here.
A Portuguese politician and diplomat serving as the ninth secretary-general of the United Nations, Guterres served as prime minister of Portugal from 1995 to 2002.
He became United Nations Secretary-General in January of 2017, following his formal election by the UN General Assembly.
The 2020 Horasis Extraordinary Meeting, held virtually in partnership with Run The World, will gather over 800 selected world leaders from 70 countries including heads of state, ministers and business leaders to devise solutions to overcome the profound economic, political and social disruptions caused by COVID-19.
Under the theme "Unite. Inspire. Create," distinguished Horasis delegates will speak on an action platforms to advance global recovery — envisioning and implementing novel business models, cooperation and social cohesion.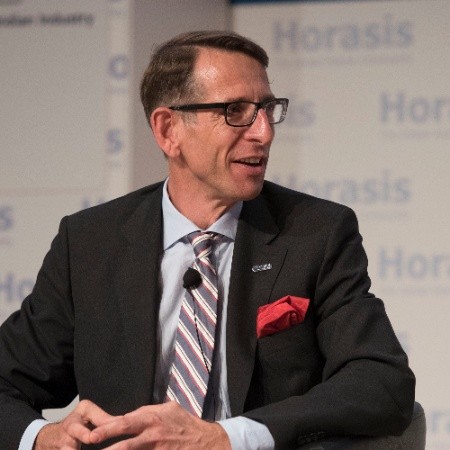 Said Frank-Jürgen Richter, Chairman of Horasis, "The world will not go back to a 'new normal' using a simplistic resetting of legacy systems. Extraordinary times demand extraordinary transformation. All public, private and social sector leaders must collaborate to design strategies to lead society through these trying times."
Government leaders attending the meeting include Nana Akufo-Addo, President of Ghana; Kassym-Jomart Tokayev, President of Kazakhstan; Hage G. Geingob, President of Namibia; Armen Sarkissian, President of Armenia; Iliana Iotova, Vice President of Bulgaria; Rania A. Al-Mashat, Minister of International Cooperation, Egypt; Nina Angelovska, Minister of Finance, North Macedonia; Jenny Gilruth, Minister for Europe and International Development, Government of Scotland, United Kingdom; Diego Mesa, Minister of Mines and Energy, Colombia; V.K. Singh, Minister of State for Road Transport and Highways, India; Vera Daves de Sousa, Minister of Finance, Angola; Lindiwe Zulu, Minister of Social Development, South Africa, among many others.
For over 15 years, Horasis has been one of the world's leading platforms to explore and foster cooperation, impact investing and sustainable growth across the world.
The organization hosts six annual economic summits, including its flagship Horasis Global Meeting in Cascais.
Featured photo of United Nations Secretary-General António Guterres