knok
 is pleased to announce the completion of its Seed Round totalling £300,000 to expand in Portugal and other countries. knok is an 'Uber-style' private health care platform, based in Portugal, that enables patients to access on-demand and in person medical support at their convenience.
In a world with rising healthcare costs and increased pressure on doctors and healthcare systems, knok is offering efficiency and affordability, charging 49€ for general practitioner (GP) and specialist appointments in Portugal.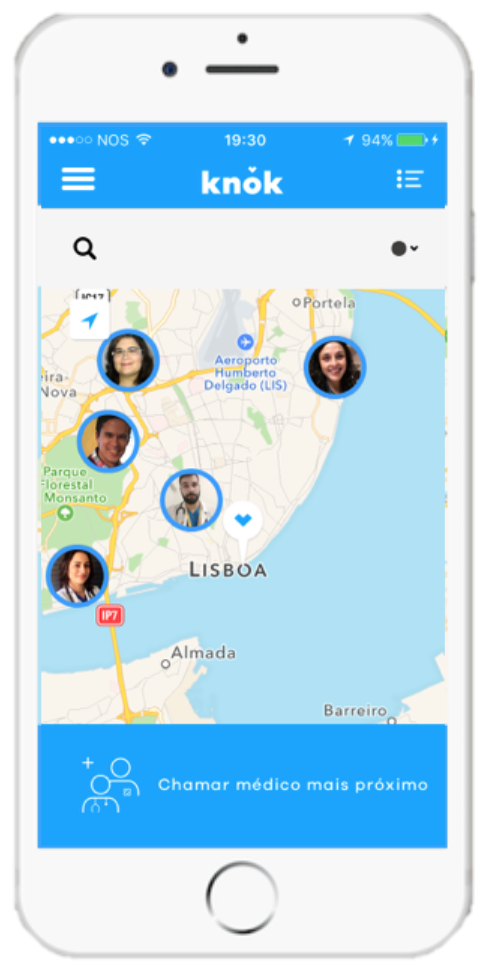 knok launched in December 2015, with the aim of providing top quality, personalised and affordable healthcare not only improving the satisfaction of patients but also enhancing health outcomes, whilst helping doctors to earn more money for a better quality of care.
SEE ALSO: What if you could request a doctor with your phone?
Mustard Seed, a venture capital firm that invests in world-class early-stage businesses that generate compelling financial and societal returns led the round. The London-based firm believes solving the world's biggest problems drives commercial success in the long run.
If we've got a compelling investment opportunity in front of us that creates positive societal impact, we want in. We are very proud that Mustard Seed is the first foreign entity to make an impact investment in Portugal
said Henry Wigan, Mustard Seed's investment director, who previously worked as a portfolio manager at BlackRock and Goldman Sachs.
knok CEO, José Bastos, added,
It's a great step towards our goal of providing top quality, personalised and affordable healthcare, whilst also providing a source of additional compensation for junior doctors who are often poorly paid by existing service providers.
With a 15% average weekly growth over the last 10 months, knok is now focused on building upon its success with an international expansion strategy that is key to the business' long term growth.