Funding a game is always a though challenge. Indie games developers look for all the possibilities, from family, friends and fools, to business angels or VC's. In the last years the popularity of crowdfunding has been growing and became a good ally for game studios. Tio Atum just did a great campaign on Kickstarter and got Greedy Guns game 100%+ funded.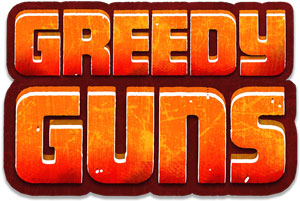 What's so special about this game? Let's start with the story. Can a ubiquitous corporation ever be evil? Of course not, profit is beyond ethics! That's why HOLOCORP isn't shy of sending mercenaries to explore and preventively attack alien worlds. In return they get artifacts and DNA that they can use for much needed research. The Greedy Guns team is happy to work for HOLOCORP as long as they pay well. Too bad they also sell them their guns. Will the mercenaries survive this increasingly dangerous world? Well, I guess that will be up to you!
Following a 2D run and gun style that you can remember from classics like Contra, Metal Slug or Gunstar Heroes, Greedy Guns mixed it up with world exploration opportunities like Metroid or Cave Story. This powerful combination will for sure grab the attention of all retro shooting fans.
The game includes:
360º aiming and shooting – tired of only shooting forward or upward? Shoot wherever, up to you.
A connected world – no level selection screens. You explore the world, find secret areas to unlock new weapons and skins.
2P local co-op – Invite a friend to play with you.
Old-school relentless shooting action – Infinite ammo doesn't seem enough sometimes.
Unlock Abilities – like any good metroidvania your abilities not only make you stronger but also unlock new challenges.
Trophies – Can you finish all the secret arenas? Can you, really?
Launched on the 31st May, GREEDY GUNS Kickstarter campaign reached 50% in 2 days. One of the craziest pledges is to become a secret boss in the game, and one person already backed with this option. In the 20 hours left in the campaign, you can become a boss yourself and even choose your attacks and dialogues.
Tio Atum is a team of three developers living and working together in Lisbon. Afonso Cordeiro and Miguel Rafael have been working in games for about 6 years. They started working together in Gameinvest making casual PC games. In 2011 they joined the ranks of Miniclip to make mobile games. Miguel Cintra has been with the team since they started making side projects and small games in 2009.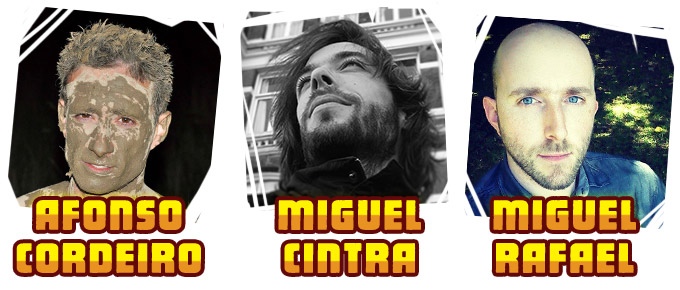 It was only in 2013 that Tio Atum decided to stop making small mobile games and tackle a larger project. To date, they have six mobile games on Google Play and the Appstore.