Nine matches missing to know who the big 2016 European Football Champion is!
For most of us, the World Cup and the European Football Championship are the only competitions that make us watch football (soccer to our US friends). And boy, do we get emotional about it…
For the ones living and breathing football, nothing better than having all the possible information about the competition in one place.
That's why Wizdee launched an application to analyze Euro 2016. The startup developed a business intelligence software that uses natural language processing to analyze data. Now, the technology that normally is used to get business related queries, was connected to zerozero.pt, the most popular football website in Portugal.
Thus, instead of going over endless lists of statistics, football fans have a new way to explore data related to the European Championship, including games, teams and players.
Data is updated in the end of each game so you can start exploring right away. For instance, I just searched for the best scorer: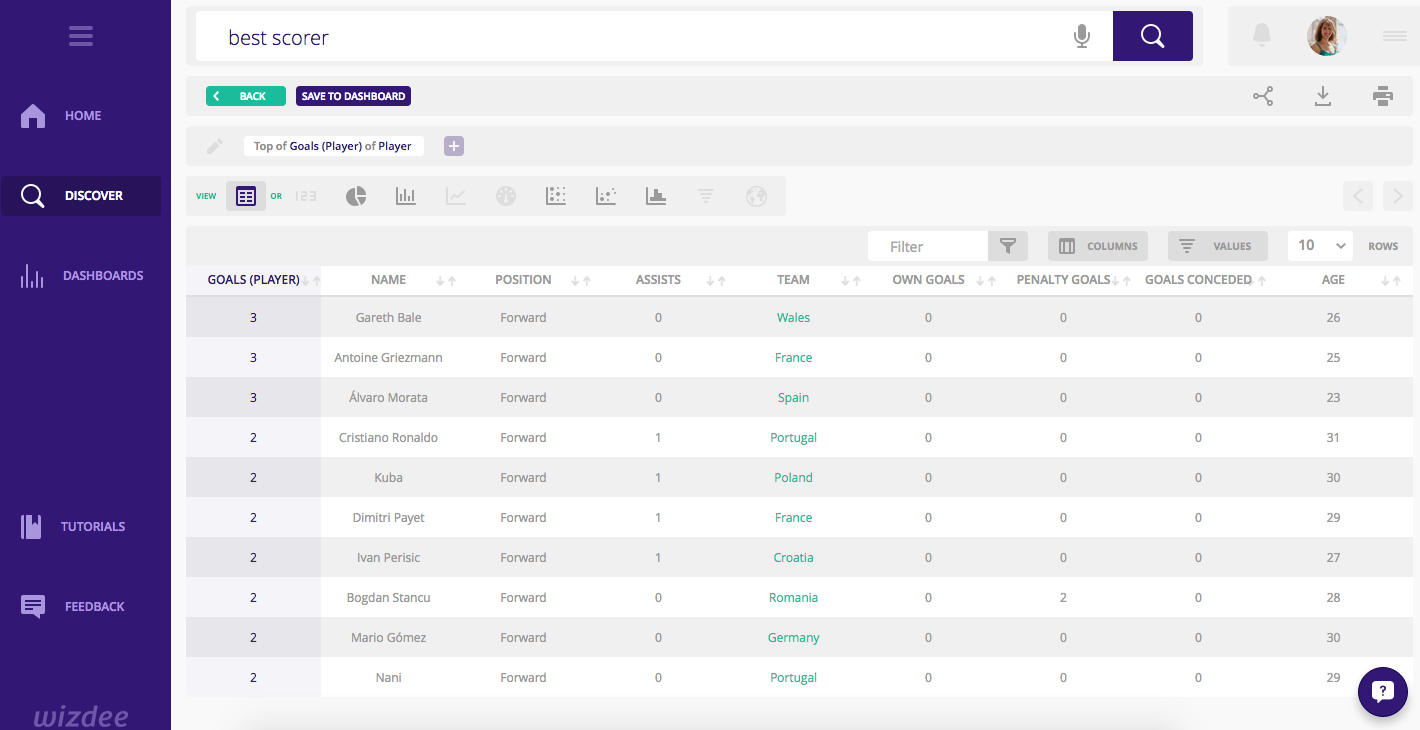 The platform is absolutely free and available for tablet and desktop. You can explore data using whether Portuguese or English.
But if you're more of a social kind of person, you will probably like to explore Finta.
Finta is the app where football meets social. You can follow fans, players and teams and get real time action on your feed. You can also be part of the game, engage with every play and react to what's happening.
Besides the European Championship, you'll also be able to have access to content related to national championships in Portugal, Spain, France, Germany and Italy and to Champions League, Europa League and Copa America.
The app was developed by Pixelmatters and is available for iOS and soon for Android.
Unleash your passion for football with these two suggestions. And may the best team win!