Programs related to the creation of startups have been very successful so far, but now it's time to help startups scale. That's the conviction of the Porto Municipality and partners, and the drive to create the ScaleUp Porto. initiative.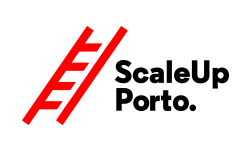 ScaleUp Porto. was yesterday launched in a public event that gathered entrepreneurs and business people, public and private organizations, universities and support structures. The consensus of all these players is essential and the City of Porto is initiating an important commitment for the implementation of this program.
Porto is now focusing on scaleups and not on startups. Why is that? According to the Mayor of the City, Rui Moreira,
Startups are naturally created in the city. The political power must support but doesn't need to interfere. But growth is something very different. Most startups will fail, that's the harsh reality. These companies need help to grow.
The discussion panels, composed by people from all the fields presented above, identified three main needs startups face when scaling: funding, talent and access to customers. The discussion was very much aligned with the ScaleUp Porto. Manifesto that was further presented.
The Manifesto was developed by listening to the city, in a collaborative effort. A document will be fully released in the upcoming days, providing more information about the pillars that will lift the program, which were briefly unveiled yesterday:
Trust as the foundation
The importance of connecting players
The development of a national and international network
Connection between companies and customers – The City as a living lab
Provide access to talent
Generate knowledge and training opportunities
Facilitate the access to funding
Assess, measure, generate data and learn form it
In the end, ScaleUp for Europe was also presented. In a cooperation between EBAN and Porto Municipality, this mends to be a completely new supporting platform for European companies. Bringing together all these initiatives, Porto was chosen to host EBAN's 2016 Congress, that will take place in May, together with the ScaleUp for Europe Conference.