Wizdee, the startup from Coimbra that developed a Natural Language Business Intelligence software, was invited by the giant Salesforce to be part of its World Tour.
Salesforce is the most popular Customer Relationship Manager software in the world. Among their agenda of events, they have the World Tour, taking place in cities like Amsterdam, Boston, London, Melbourne, Munich, New York City, Paris, Tokyo and more. The program includes talks from Salesforce executives, industry-leading customers, partners and product experts. They also feature customers who use Salesforce products to connect to their customers in a new way.
In the beginning of 2015, Salesforce invited a restricted group of startups to have early access to its Analytics Cloud API. Among that group was Wizdee.
Paulo Gomes, CEO at Wizdee, presents the advantages they have for Salesforce users:
Wizdee gives Salesforce users an easy way to access and analyze all their business data on the go just by using voice and text search. Plus, it deploys on Android mobile phones while Salesforce Analytics is only available for IOS.
The result of this partnership was presented at Dreamforce'15, in San Francisco. Paulo adds:
We went on stage to demo our product and Wizdee was actually presented as one of the great apps to watch in the future.
Wizdee will now join Salesforce World Tour in New York on November 18th and in Europe next year. The software should be available at Salesforce's App store in the next months.
About Wizdee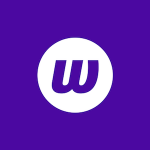 Wizdee developed a business intelligence software that uses natural language processing to analyze data. Users just need to speak or type queries using everyday language to get the answers to questions like "Expected revenue of opportunities by stage" or "Qualified leads by city". The software instantly returns results in a visual way with charts or tables.
The Portuguese startup made it to the UP Awards Most Promising Technology Innovation shortlist.