Founded on July 2014 and after $4.5M of investment (according to CrunchBase) the Portuguese music platform is ready to blast the current music industry model and give artists the power to control their content and career. After spending some time working together with independent artists, BABOOM officially launched their platform today.
We started by approaching the artists to understand their biggest pains. Then, we developed the platform very close to them. – Marco Oliveira, CTO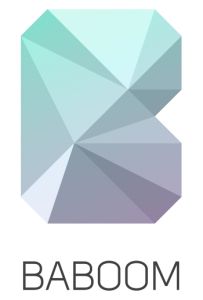 BABOOM is an artist direct-to-fan platform that drives a quantum shift in artist empowerment by launching a compelling blend of technological advances and ambitious financial tools targeted towards promoting closer relations between independent artists and fans.
Key innovations for artists include direct payments, a 90% revenue commission and splits to rights holders at source. Their uniqueness come from what they call "Fair Trade Streaming" model – artists have full visibility of payments from streaming, unlike traditional methods where all revenue goes into a pot and is distributed to the artists who are most popular. With this model, subscription fees go from the fan directly to the artists they stream. According to BABOOM, this puts artists in control of distribution and monetization of content.
We wanted the fans' subscription to go directly to the artists they stream. The artists are the reason why fans subscribed in the first place. And because some people still enjoy buying music, BABOOM combines Fair Trade Streaming with a music store, enabling fans to build a lossless unlimited music collection. They can even upload their personal music and have it available everywhere. – Marco Oliveira, CTO
BABOOM also promotes an intimate engagement for fans by unifying music, photos, video and social streams in a single immersive experience.
We are here for the long game and the quality niche content that will be attracted to BABOOM will in turn attract the fans. – Mikee Tucker, Head of Content
To understand better how it works:
Time to give it a go…