Have you ever wondered how some websites looked like in the 00's? Or even in the 90's? I did.
The nerdy-me decided to time travel and explore how some big Portuguese tech companies' websites looked like back in time. I had fun during this journey, so I decided to share some with you.
Here's a small, and hopefully enjoyable, collection.
---
Founded in 1995, Sapo.pt is an Internet service and product provider that started as a search engine.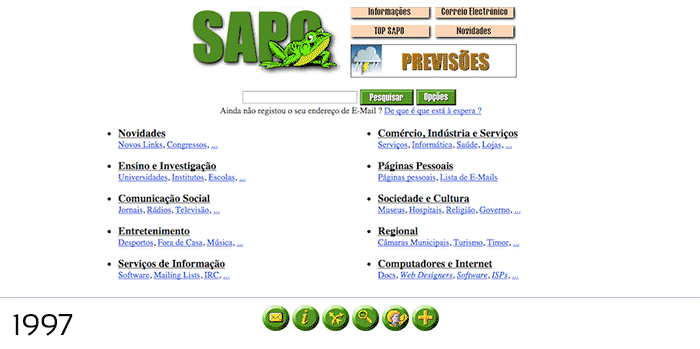 ---
Founded in 1993. It was created to develop and commercialize management solutions for companies. Unfortunately, earlier versions were not available.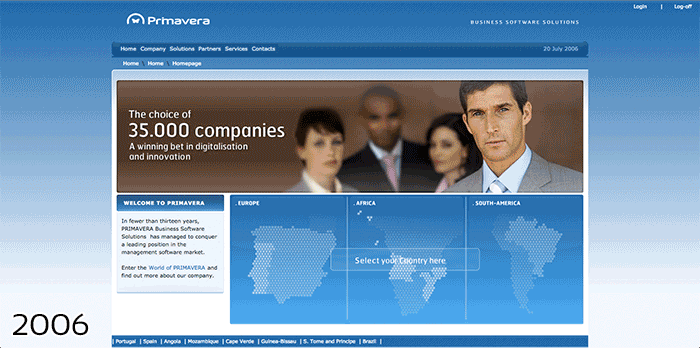 ---
OutSystems provides the open, rapid application delivery platform (PaaS) that makes it easy to develop apps once and deploy across iOS, Android, Windows Phone, and Web. It was founded in 2001.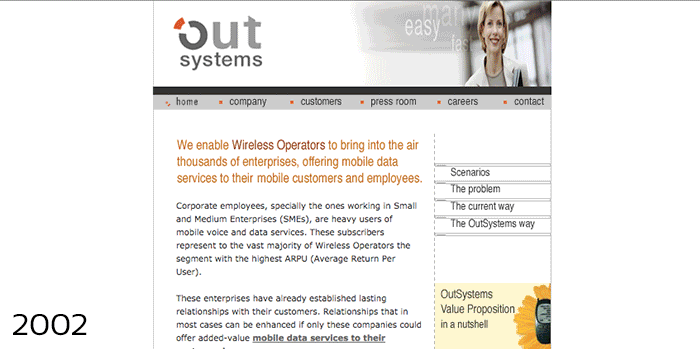 ---
A worldwide provider of navigation services to mobile platforms, founded in 2001.
---
Blip.pt was founded in 2009 focused in engineering high performance Web Applications proposing to be simple and efficient.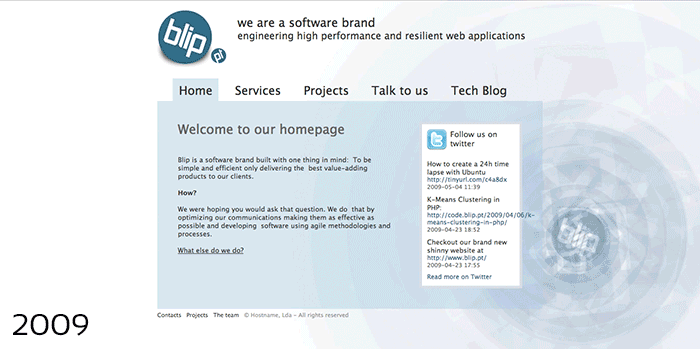 ---
Farfetch brings together independent fashion boutiques to provide a wide selection of elegant brands and styles. Founded in 2008.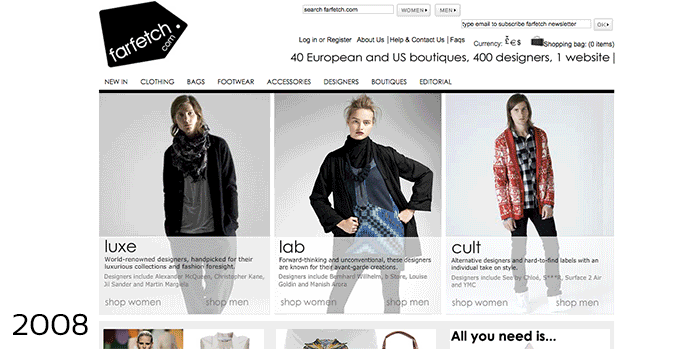 ---
This research was performed using Wayback Machine, a digital archive of the World Wide Web, created by the Internet Archive, a non-profit organization, based in San Francisco,  that's a library of millions of free books, movies, software, music, and more. Wayback Machine allows you to see the evolution of more than 475 billion web pages over time.
The images don't reflect all the stages, but some of the evolutions available of the websites over time.
Wanna see more? Go ahead and try others, for instance yours.