Founded in 2011, BestTables has been growing in Portugal and Brazil through their platform that allows booking tables at restaurants in real time on the website or free iOS and Android app.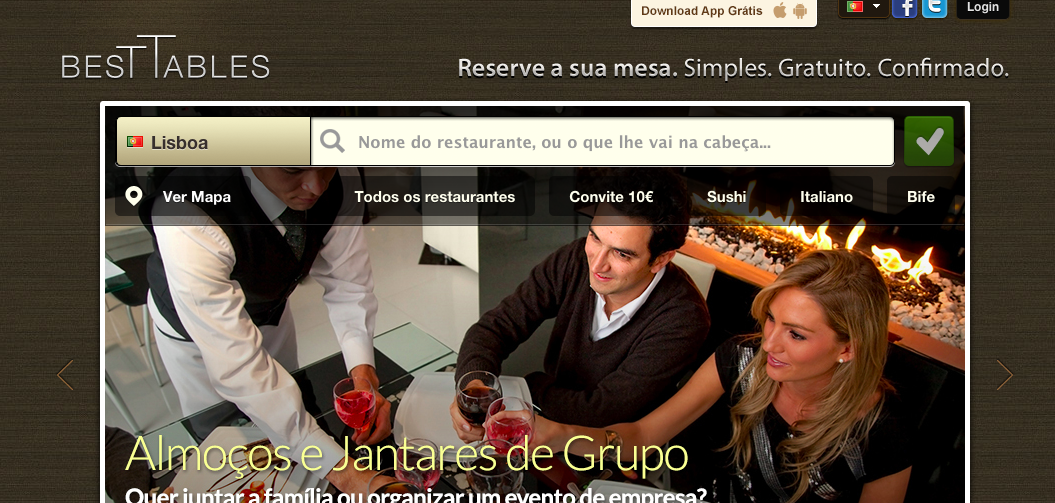 With a network of more than 1200 restaurants, BestTables started conquering the Brazilian market in 2013 by offering better features when compared to the local competition, which led to a rapid growth there.
This week the startup was acquired by TripAdvisor and will now be integrated with TheFork, also acquired by the world's largest travel review website in May 2014 as a move to attract more users and better monetize the restaurant traffic.
The conditions of the BestTables acquisition are not public yet, but it is known that with this deal, the group intends to increase their market in Europe, but also strengthen the presence in South America.
This states once more Portugal as a privileged entry channel for South America, namely through Brazil.
[Being updated]