Consumer electronics (CE) is growing rapidly and it's not getting any easier for consumers to make smart purchases. Relevant shopping information such as the best deals, expert reviews and product videos, requires too much effort to find, and often gets ignored.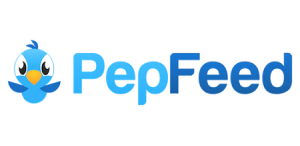 PepFeed aggregates content automatically from a variety of high-quality sources, and effortlessly displays the most relevant to consumers. The technology makes it possible to help consumers while they're browsing products online, or in-store, through browser extensions and mobile apps customized to each user's profile.
So, in a Tweet, PepFeed is a shopping assistant that helps consumers choose their next gadgets wisely while saving time and money.
The project started in 2012 with a totally different purpose. After some acceleration programs, several learnings and pivots, PepFeed found its product market fit. And a good one, I'd say.
PepFeed was one of the teams participating at Startup Braga acceleration program. The Demo Day took place today after 4 months of hard work and you already might know about what happened at the event.
SEE ALSO: Startup Braga Demo Day Full of Surprises
Today Portugal Ventures was on stage to announce the first investment in a Startup Braga team – PepFeed just raised their seed round from the Portuguese Venture Capital and Private Equity firm.
So far, PepFeed has partnered with main PCWs worldwide, 1,5k+ users in beta and a white label planned for a major PCW.
113M people buy CE online in the US alone, generating yearly revenues over $50B and growing at more than 12% Y/Y. PepFeed is focusing on a couple of regions besides the US, starting by targeting current users of price comparison websites (PCWs).
Their revenue streams come from cost per click and cost per acquisition for deals shown, sponsored content from publishers and brands, in-app purchases and advertisements. Also, API and white labeling opportunities.
Excited with the news, co-founder Daniel Loureiro reveals that the money will be used to hire the best team possible to develop the mobile app and keep improving the browser plug-in and improve their marketing and communication.