8. Viarco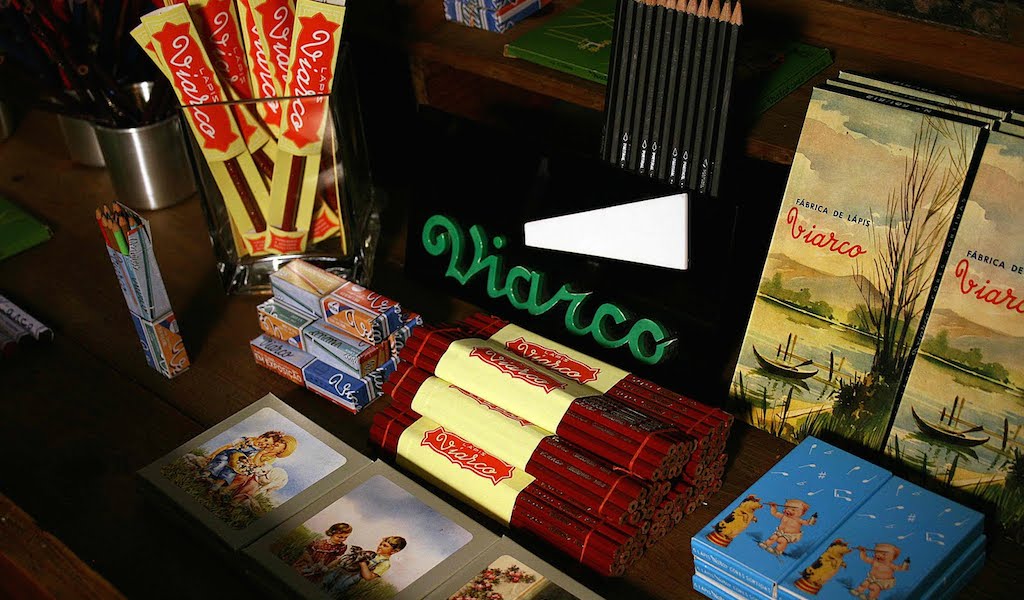 Date of foundation: 1907
The origin of pencil manufacturing in Portugal dates from 1907 when a factory was created for the purpose, under the name of "Faria, Cacheux & Cª".
When Portugal entered the World War I, and after the Great Depression, the company went through a hard time. In 1931 the factory was acquired by an industrial of headwear and the Viarco brand was registered in 1936. After the acquisition, some years were dedicated to the improvement of the processes and technologies and in the 70's Viarco became an independent and autonomous factory.
Nothing new here. Except that in 2009, knowing that the traditional small factory couldn't compete with the major international producers, Viarco launched in the market three star products, worldwide innovations at the time, specifically dedicated to the Arts niche:
Artgraf XL: Extra-large hand made water soluble graphite stick for large artistic interventions.
Autograph Watercolor Graphite: offers the artist an extensive scale of graphite grays that range from deep blacks to more subtle, brighter and transparent ones.
ArtGraf Kit: A versatile and portable case that includes a 20g ArtGraf watercolour graphite tin box, a soft watercolour stick for drawing and a quality pocket brush to be used in both products.
Viarco was also a pioneer by including the ColorADD code to its color pencils. ColorADD is a color code developed in Portugal to help the 350Million colorblind people around the world, through the apposition and combination of five simple symbols that represent the Primary Colors.
Viarco is the only pencil factory in Portugal and probably one of the most versatile in the world. Their universe is like a time travel to the 19th century and the Industrial Revolution. However, new products and innovation completely transport them to the 21st century.