What´s up Challengers!
If you are familiar with the hot startup events for the rest of 2014, then you have heard of Lisbon Challenge. The Portuguese emerging startup capital might be full of surprises and it must have already crossed your mind that it might play some role in the International Startup Ecosystem.
Lisbon Challenge is a 3-month acceleration program for Tech Startups that helps them find the right spot on the market with their product idea.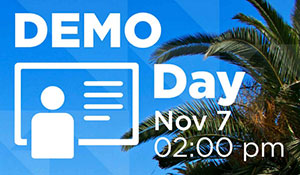 They say every serious game needs a serious demo. And that´s the reason to bring forth the Lisbon Challenge Demo Day on November 7. 22 Startups will showcase their prototypes within an environment of handpicked mentors & investors and receive feedback. Pointing out at what is the progress of their Startups, what have they been up to and how are they doing so far – that´s what the Demo Day is all about.
Coming up, closer to Winter time, on December 5, the crowd of investors, partners and potential clients will be in town for the Lisbon Challenge Investor Day.
A couple of investors of Spotify, Facebook or Skype have already gathered all together in Lisbon once this Summer for the Lisbon Investment Summit. With a startup competition that included a 80,000€ award and the Lisbon Challenge final, this was a sold-out event back then. Another connection between best International Startups, top investors and business angels is about to be made again on December 5.
There is a second chance to pitch at this one-day event, but still full of 1st tier investors, startups and trend-setters.
Does your Startup have what it takes to go global?