StartUP Portugal launches the StartUP Portugal Ambassadors Mission (SPAM) to promote the Portuguese startup ecosystem internationally.
Four Portuguese ambassadors have been appointed travel the globe to spread the word about the Portuguese startup ecosystem around the world.
The SPAM ambassadors come from different backgrounds in business, science, and the arts. They are:
"The SPAM program gives these ambassadors institutional and financial support so that, within the scope of their functions, they can help to spread the word about what is happening in Portugal and the startups ecosystem: what supports exist, what infrastructures are available and what competitive factors which make Portugal an attractive country to launch, grow or invest in a startup," said StartUP Portugal in a statement on Thursday.
The goal is to spread the word even further, in Portugal and abroad, attracting smart money to the country and having real successful entrepreneurs promoting positive initiatives throughout all ecosystems.
By the end of the year, these ambassadors will help promote the new StartUP Portugal measures, such as investing in co-investment programs between the State and foreign investors, strengthening support for startups and business, and attracting highly qualified international staff.
StartUP Portugal actually has over 20 measures overall to support entrepreneurship in the country,
These measures are estimated at around 300 million euros.
On Wednesday, two of the four StartUP Portugal ambassadors met with Minister of Economy Manuel Caldeira Cabral to know all about StartUP Portugal's 25 measures.
Through the StartUP Voucher, StartUP Portugal is supporting 19 of these measures.
Earlier this week,  IAPMEI announced it has received more than 200 requests for information and 120 registrations on the platform.
Read More: Portugal StartUP Voucher receives 200 requests within days after launch
The Portugal StartUP Voucher initiative is targeted at young entrepreneurs aged between 18 and 35 years and aims to stimulate the development of entrepreneurial projects that are at an idea stage, with the support of various instruments made available over a period of up to 12 months for the development of the project and consequent creation of a company.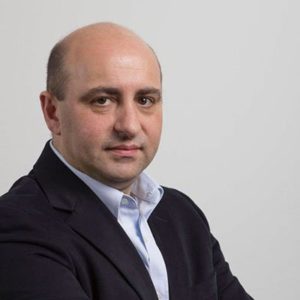 IAPMEI's newly-appointed President Nuno Mangas said in a statement, "The National Strategy for Entrepreneurship carried out by the Government intends to break down barriers to the realization of ideas and projects, whether through financial support, mentoring, and monitoring, or through the facilitation of residence and incubation spaces."
In addition to the StartUP Voucher, IAPMEI also facilitates the Portugal StartUP Visa, a program to welcome foreign entrepreneurs who wish to develop entrepreneurship and innovation projects in Portugal, as well as Vale Incubação, a measure that grants support to projects through the contracting of incubation services.
Read More: Portugal StartUP Visa: How to Apply
"It is fundamental that companies and young people can have instruments that stimulate entrepreneurship and innovation at their disposal, so that they can compete in the global market," said Manga.
Nearly 70 incubators are certified through the Portugal StartUP Visa program to help foreign entrepreneurs grow their businesses.
The Portugal StartUP Visa application process went live on March 15, and now over 65 incubators throughout the country are certified to help foreign startups.