Six Portuguese startups arrive in Las Vegas, Nevada to participate in CES 2018, which kicks off on Tuesday.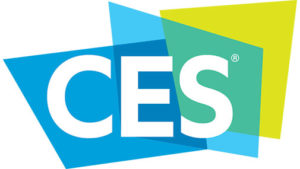 The Consumer Electronics Show (CES) bills itself as "the world's gathering place for all those who thrive on the business of consumer technologies," and, "it has served as the proving ground for innovators and breakthrough technologies for 50 years — the global stage where next-generation innovations are introduced to the marketplace."
This year, the six startups representing Portugal at the conference include:
Follow Inspiration: Under Chairman and CEO Luís de Matos, their mission is to deliver innovation through new technologies such as robotics, image recognition, and artificial intelligence in order to improve businesses and people's lives.
Findster: The GPS Pet Tracker free of Monthly Fees for dogs and cats led by CEO David Barroso.
Invoice Capture: Headed by CEO Pedro Mendes, this startup gets rid of delays in account receivables.
My Didimo: Didimos can be used to radically enhance many digital experiences including VR, gaming, messaging, digital marketing and social platforms. CEO Veronica Costa Orvalho.
Infinite Foundry: Co-Founded by CEO André Luz, Infinite Foundry is the first cloud platform where from the browser the user can 3D design and simulate any product, and visualize the result in a virtual reality environment.
Subvisual: Designs and develops thoughtful web and mobile products under the leadership of CEO Roberto Machado.
Veronica Costa Orvalho, Founder and CEO at Didimo Inc.
Roberto Machado, CEO & Co-Founder at Subvisual
André Luz, CEO at Infinite Foundry
Pedro Mendes, CEO at Invoice Capture
David Barroso, CEO and Founder at Findster Technologies
Luís de Matos, Chairman and CEO at Follow Inspiration
With more than 300 sessions, the CES 2018 conference sessions touch on nearly every topic arising from the show floor, including key trends and emerging technologies.
Being an international event, startups from all over the world will be ascending in droves to Las Vegas between January 9 and 12.
Hailing from Switzerland, Ausweis will be presenting its security devices and app that allow users to unlock doors remotely; store, create, and revoke keys immediately; share unlimited or scheduled access; view users' activity 24/7; and get instant alarm notifications.
Airlango out of Beijing will also be in attendence at CES 2018 to unveil its new UAV prototype, MYSTIC, which combines AI with Robotics and is equipped with an autonomous follow-me feature and a gesture interaction mode.
The Chinese startup strives to create a UAV experience of flying autonomously, spotting locations for take-off and landing, and identifying and entertaining its user, so that a true enjoyment of the surroundings is within reach.
"Using the advanced insight and neural processing that makes the next-generation Snapdragon chip possible, we are taking consumers from an era of user-controlled tools to an era of autonomous robots that serve the needs of users," said Yinian Mao, CEO of Airlango via Social Geek.
"With Mystic, users do not have to worry about where their drone is or what they are doing. On the contrary, they are able to walk knowing that the unmanned plane is smart enough to stay by their side, and take pictures and videos on their own."
CES is the world's gathering place for all who thrive on the business of consumer technologies. A high-level business event that touches all industries, it's the place where business gets done.
A platform for innovators of all sizes to build their brands, every major technology company on the planet participates in CES in some way — by exhibiting, speaking, sponsoring, attending or holding co-located events and business meetings.