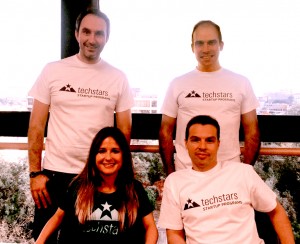 Lisbon is the place where all the entrepreneurship agendas will eventually meet in the next years. Startup Next, a Techstars program, is coming to Lisbon.
The program will be led by Karina Martins da Costa, the program Global Director and former COO at Fábrica de Startups, who invited Stephan Morais to co-lead the program because he
has a strong entrepreneurial experience and active track record in venture capital as executive director and board member of Caixa Capital.
It's a great pleasure to announce @startupnext Lisbon with a kickass team @StephanMorais @beta__i https://t.co/Oxxv1qEQ2b

— Karina Martins Costa (@kpmcosta) November 2, 2015
Happy to lead 🙂 Startup+Next+Lisbon+–+the+pre-accelerator+from+Techstars+is+here https://t.co/8Bf5deejYS via LisbonChallenge

— Stephan Morais (@StephanMorais) November 2, 2015
All will happen in partnership with Beta-i, an Up Global partner through Startup Weekend, that has tried to bring Startup Next to Portugal before.
The program  starts on December 10th and will have the Demo Day on February 4th. Applications close on November 26th.