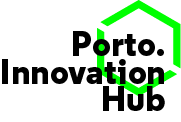 Porto is working towards being a reference as an innovative city. Yesterday, " Porto Innovation Hub " was presented to the community. The main goal of the project is to create a strong connection between the different economical clusters in the city, the City Hall and the innovation ecosystem.
The involvement of the citizens is a key factor to the success of the project that mainly wants to present all the opportunities developed by the ecosystem.
This will be mainly materialized through an agenda of events and showcases about initiatives on environment, mobility, energy and well being, on a physical space – a moving house (Casa em movimento).
"Casas em movimento" is a pioneer Portuguese concept born in 2008 at the University of Porto. It matches innovation and sustainability through architecture that interacts with nature. The house will combine rotation movements – of the house and the solar panels that cover it – what makes it self sufficient and able to satisfy the energy needs of the inhabitants. It also gives the possibility to create dynamic and adaptable spaces according to the residents' needs along the day.
Filipe Araújo, City Councillor for Innovation and Environment, summarized the goal of the project:
With the opening of this house, we want to create showcases; step by step, we want the people who are not involved in the ecosystem, to start understanding what it has been producing.
Recently, the City Hall has launched a challenge to the citizens in order to detect the difficulties they feel in the city. This is part of an approach that intends to involve the people of the city to create solutions that really matter. According to Filipe Araújo:
We believe that by identifying concrete situations the citizens have to live with, there will be companies developing real solutions that they will be able to sell worldwide.