There is a new Portuguese game landing on Steam, the digital distribution platform with more than 125 million active users, and over 3,500 games from Action to Indie and everything in-between.
Created by TimeSymmetry, an independent game development studio based in Braga, and with the help of Iceberg Interactive, an independent videogame publisher from The Netherlands, Vector Thrust is a fast-paced single and multiplayer combat flight game, using a unique cel shaded art style.
One of the main advantages of the game, when compared to its competitors, is the fact that you can modify it with easy modding tools and share your creations with others. With advanced tactical Artificial Intelligence that actively analyses and responds to a dynamic battlefield, as well as over 260 fully playable aircraft (through various iterations of over 45 aircraft models) and even more naval and ground units that all work to complete their objectives in different ways, Vector Thrust offers missions that are never played the same way twice.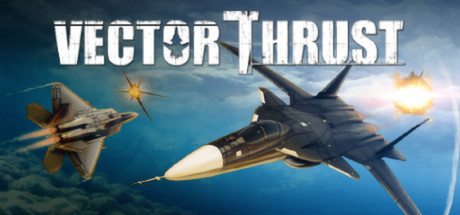 Vector Thrust is now available on its final version, after going through the Steam's selection process.
What's the importance of Steam in the Game Industry?
According to the Developer Satisfaction Survey 2014, held by the International Game Developers Association, 72% of game developers believe that Steam is very important for the future growth of the game industry.
Last month, Steam also reached a massive milestone, having over 10 million users online simultaneously.