"The look of the people who inhabit the city is infinitely more important than any other because they are the ones who really know what needs to be improved", says the city councilman Filipe Araújo.
Having this in mind, 7Graus and the Municipality of Porto, in partnership with FutureCities, Lunacloud, ubiwhere, Porto Design Factory and Instituto Pedro Nunes, collaborated this weekend to promote the development of innovative projects that will improve the lives of the inhabitants but also the lives of the tourists in the city.
The City Council wants to turn Porto into a smart city and potentiate people's lives and is open to support smart projects in that direction. 7Graus wanted to facilitate the process.
SEE ALSO: Porto. challenging the city
This weekend Hackacity powered by 7Graus took place, 24 hours of a hackathon where the participants produced apps using first hand data about the city provided by the municipality through the FIWARE platform. This platform provides a rather simple yet powerful set of APIs (Application Programming Interfaces) that ease the development of Smart Applications in multiple vertical sectors.
At the final, 8 projects were pitched, 3 were awarded according to the potential.
3rd place: Livingporto – a platform to collect information that allows the user to have access to data relating to the local businesses. A potential booster to the local companies.
2nd place: Derivá – an app that provides information on places to visit through selected characteristics, that helps the user to know the city in a different way.
1st place: Urbancare – an app that provides health information according to the place in the city, providing also best practices and actionable advice.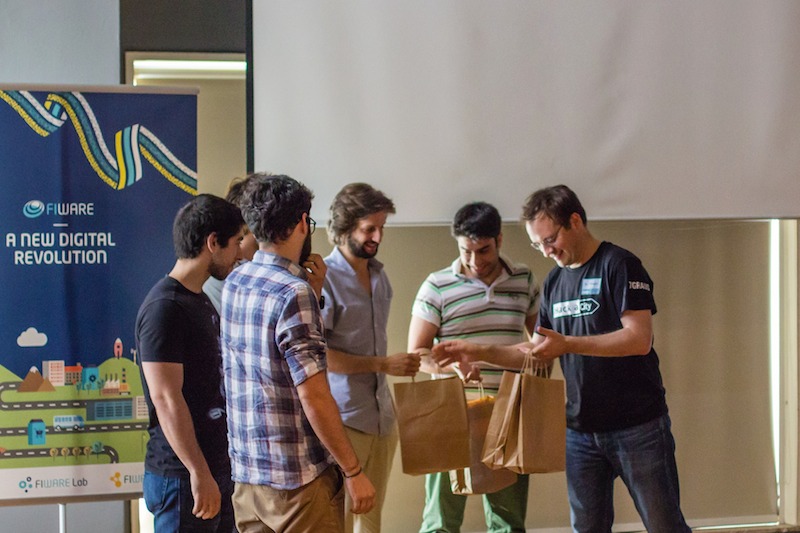 Hopefully these beta-apps will be available soon and more initiatives like this will follow.