Portuguese drain water heat recovery startup Zypho raises €750,000 in a crowdfunding campaign, which has become the largest ever carried out from Portugal on the platform Seedrs.
Zypho, creator of a thermal power shower water heater, will use the funding to expand activity into international markets.
In a nutshell, the Zypho shower water heat recovery device helps people save up to 30% on shower water heating energy.
Read More: Zypho already at €516,536 on Seedrs with 59 days to reach €750K
The company founded by José Meliço reached the goal of capturing at least €750,000 for 25.39% equity, valuing the company at €2.2 million, according to a statement reported in Jornal Economico on Wednesday.
The funding round has already attracted more than 400 investors and will remain active over the coming weeks.
"When we successfully complete this campaign at Seedrs, we will be able to move forward with our strategy and internationalization process, as well as allowing us to develop new products. It is gratifying to win the interest of so many investors around the world and be able to promote our product to potential clients and partners," Meliço said in a statement.
The aim is to maximize opportunities and strengthen partnerships in the markets where they see the greatest potential, including the United Kingdom, Central Europe and Benelux countries. The company also intends to invest in the development of new products, in marketing, in the reinforcement of human resources and in the field of regulation of energy efficiency.
With over 10,000 units sold since its launch, Zypho is internationally patented and holds the mandatory certifications of performance and quality in the most important markets.
Zypho has two main revenue streams, one generated through partnerships in strategic markets, and the other from direct sales from specific projects that require a stronger R&D involvement. Once completed, these projects create new growth opportunities, either directly or via partnerships.
Headquartered in Porto and with an office in Lisbon, Zypho's "Drain Water Heat Recovery" is an innovative and internationally patented solution that represents a compact and highly efficient heat exchanger.
With Zypho installed beneath the shower tray or bath plughole, it can reuse up to 30% of the wasted energy in every shower.
By using a heat exchanger and without mixing clean and dirty water, Zypho extracts wasted energy to preheat the cold water that travels to the shower's mixing valve.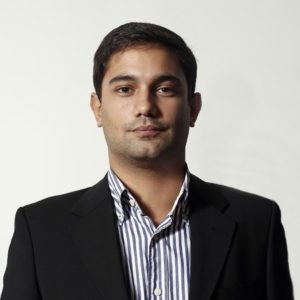 "It's not only homes that can use Zypho," said Daniel Santos, Sales Manager at Zypho.
"Gyms, hospitals, hotels and other businesses and buildings with high shower usage can use Zypho to slash their carbon footprint, energy usage, and energy bills," he added.
Under the 2012 Energy Efficiency Directive, all EU countries are required to use energy more efficiently at all stages of the energy chain, from production to final consumption.
Zypho products aim to reduce hot water energy consumption in residential and leisure buildings, which is in-line with governmental regulations encouraging the use of equipment that promotes energy efficiency.
The idea was verified in the three finalists in the EDP Richard Branson Innovation Award, attracting the attention of EDP, as well as of the company Change Partners, who ended up investing in Zypho.
Zypho's founder and CEO added that "Zypho's technology aims to change the paradigm of water heating and to be a global benchmark in the field of energy efficiency by recovering significant energy losses and working to reduce the ecological footprint."